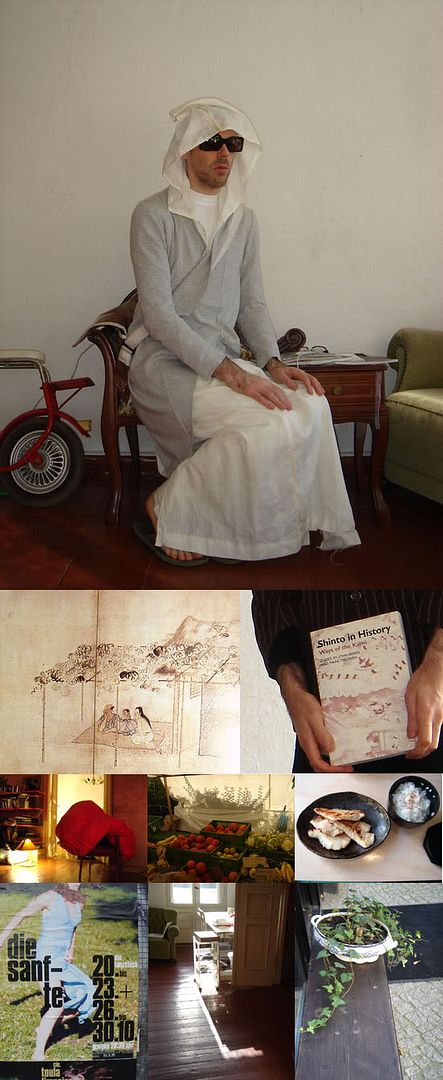 It's only me, surrounded by autumn consolations. Moonflower Trellis in the Evening Cool by Morikage Kusumi. Shinto in History: The Ways of the Kami (thanks
sarmoung!) My apartment at night, vegetables at the Boxhagener Platz Saturday market, a fish lunch in Sasaya, Prenzlauer Berg. Poster for a dance piece, my apartment by day, ivy on a bench outside Bless.

Consolation for the ears:
My Jazzy Child Breton Drone (from album "I Insist")
Alejandra and Aeron Rioja (clips here, thanks
intergalactim!)
Brigitte Fontaine and Areski Je Ne Connais Pas Cet Homme

Consolation for the eyes and mind:
Yokohama Triennale review in Shift
The Grand Tour with Ando, Casa Brutus
Relax "Give Peace a Chance" issue (also being scrutinized by Marxy today).

And although I'm certainly not saying goodbye to Berlin myself, I found the tender farewell to this fabulous city on Geeta's blog moving.