The Dead Formats Society is my new essay (and podcast) on Wired News. It's about seeing your life in terms of archeological layers of defunct audio and video formats, and deciding which memories to transfer from one format to another, and which to consign to the oblivion of obsolescence.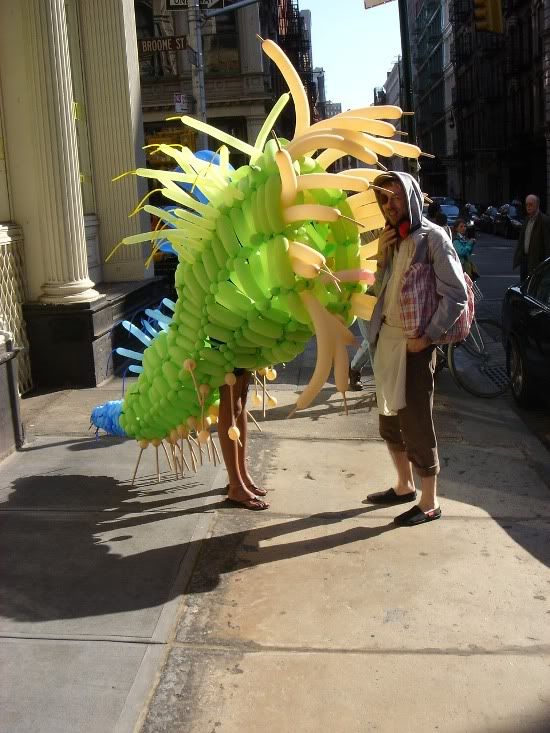 But that's not what I want to talk about today, and nor is this image of me about to be swallowed the other day by a biomorphic sea creature which looks like it's stepped right off a fossil (a way of preserving dead animal formats, I suppose).

No, I want to ask if any of you are in Berlin and know of any good apartments coming up for let, because it's suddenly hit me that I'll be there from this weekend and don't yet have a place to stay! A couple of hopeful-looking leads I was pursuing with the help of my friend Lupo have fallen through. I may be able to be my friend Bernhard Gal's nachmieter. But if you know of any places coming up for let or sublet, or any good websites detailing Berlin apartments, let me know.