I'm about to head out to make a New York podcast, fired up by the new feature in
iTunes
which allows you to subscribe to and manage podcasts. (To add iMomus podcasts to your podcast list go to the "Advanced" menu in iTunes, choose "Add podcast" and type or paste in "
http://www.imomus.com/momusradio.rss
".)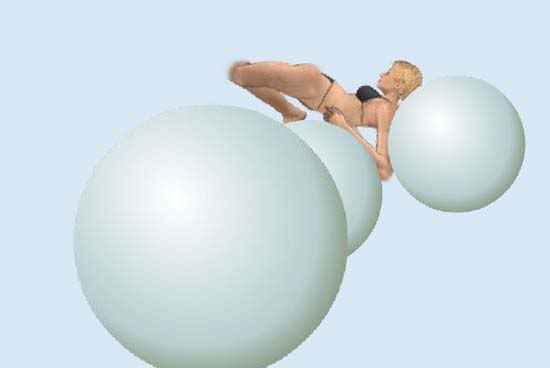 In the meantime, here's a curious and ingenious Flash game called
Tetka
, made by some Russian sadist. It's a kind of Tetris, I guess, but with a semi-naked, oddly floppy and bendy woman instead of a cube. Tetka falls, corpselike, from bouncy bubble to bouncy bubble, often getting her ankles all wrapped up in her ears in the process. After playing for a while (quite a
long
while, the game is curiously erotic) I discovered that if I held the alt key down, clicked and dragged Tetka, I could wiggle her body around or suspend it in space. The simplest games are always the most compelling, and this game (unscored, although not completely lacking in motivational factors) combines the relaxing appeal of Tetris with the sadistic lure of a God Game. Here, though, God really is a tender pervert.