In my unreliable tours at the Whitney I seem to have turned into a cross between "droll" comedian
Bob Newhart
and an elevator bellboy.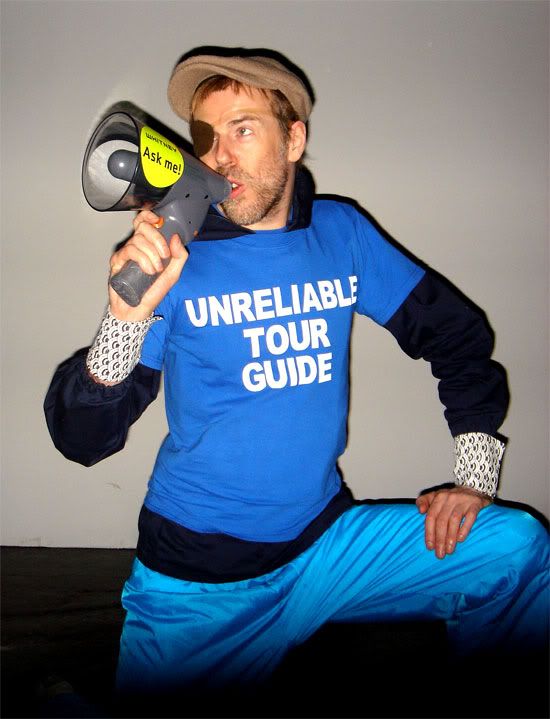 On Sunday I made recordings of the cock-and-a-bull stories I tell in the museum, and I've slung them up here today in the form of a 30 minute mp3 file.
Unreliable Tour Guide
(stereo mp3 file, 27.6MB, 30 minutes, a bit of a slow load, sorry. If you want to download the mp3, try the quicker
YouSendIt
version).
You can also read a third-party account of an encounter with the Tour Guide by New Yorker cartoonist (and tizzy-making beauty) Carolita Johnson,
Momus Among Us
, on Newyorkette. The New York Times covers the "Bob Newhart of new art" next Sunday.
Update
: It seems I'm also
on the Associated Press wires
today.