Anyone who knows me knows I love rather unthreatening, twee, brightly-coloured, childish and playful events and environments. So I'm delighted to announce that the mother of all tweefests opens in Berlin today: the
Pictoplasma
character conference.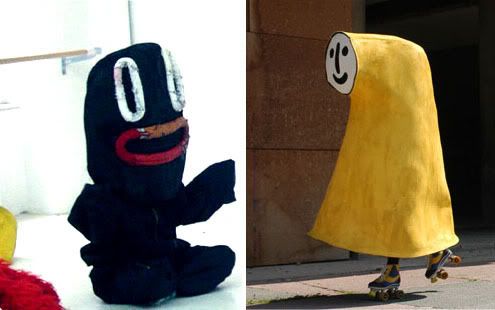 I'm actually off to London tomorrow, so I won't be around to see dancers from the Sasha Waltz company doing an
over-the-top pop opera performance
with various cosplay furries on Saturday at the Haus der Berliner Festspiele. Or any of the
talks
, for that matter -- they start tomorrow.
But I will be able to catch the
character walk
, in which dozens of shops and galleries in Mitte become temporary lairs for the friendly monsters Pictoplasma exists to facilitate and promote. In over 30 Mitte locations, all day today, you can see work by everyone from Shobo Shobo to David Shrigley. The character walk starts at
Trailerpark
on the corner of Alte Schoenhauser Strasse and Linienstrasse, and everything's open from 11am.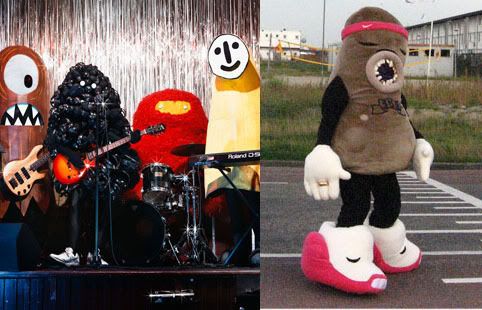 There's also a
party
tonight at
103 Club
, Falckensteinstrasse 47 in Kreuzberg, starting at 10pm. It's a "celebration of Magic, Luck, and Friendship" in which you can "play with characters from another dimension" and "be transported to a surreal adventure... gaze upon the visual delights and observe the spirits or venture down below for a full sensory romper room installation of
Cloud City,
a tactile playground like you've never experienced before". The installation is by Friends With You, the peaked, painted shaman I, Mischa Shoni and Mumbleboy
witnessed
at the opening of that "tunnel of twee", the Giant Robot Store in New York last year.