"Tidily disorganised, professionally amateur, deftly clumsy, childish in a very adult way, this record has been one of my most faithful companions," I wrote back in 2002 of an obscure album of covers of film themes on a French label called Microbe; a record called "Clic Clac" by Big Yum Yum (Fabio Viscogliosi and Silvain Koelsch). Since no-one else seemed to be raving about it, Microbe ran my endorsement
on their site
(where you can also hear generous chunks of the music).
Well, it seems that Big Yum Yum never made another record (though Fabio and Silvain got lots of work as arrangers, and made film music themselves). But the spirit of "Clic Clac" lives on in the work of a Japanese trio called
Popo
(not to be confused with Paris neo-disco outfit Grand Popo Football Club). Popo's album
"Kibito"
consists of muted trumpets and recorders playing childish, warm themes over a simple organ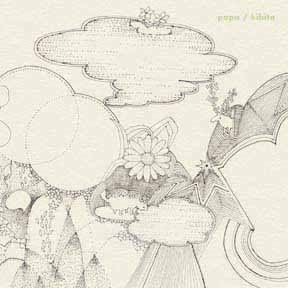 accompaniment. The trio, all in their mid-30s, hail from the Kansai region, and when they aren't playing music (or DJing at
Graf
events) you're likely to find them clustered around a ceramics kiln making
yakimono
, in the manner of Maher Shalal Hash Baz's Tori Kudo.
Popo may have some kind of Belle and Sebastian connection -- probably via Bill Wells, whose warm, brassy sound (the
sound of moral goodness
, as I declared
back in July
) links them to a certain Scottish scene, one I called,
once upon a time
"the kidult indietronica avant garde".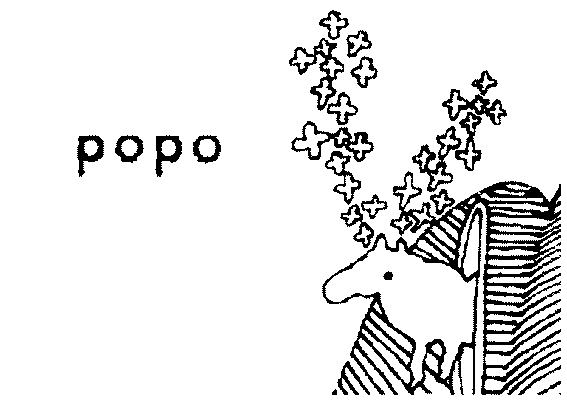 There are echoes here of Young Marble Giants too, so let's add a Welsh connection to the Scottish one. "Kibito" came out on the
Compare Notes
label in July. Popo are Kitamura (organ), Ezaki (trumpet and recorder) and Yamamoto (the trumpet and other instuments). They blog
here
. Check out the sound clips:
Balloon
Boat
Call me an old wretch ruined by sentimentality, but for me this simple, affecting music is the sound of love. I wish I were in Japan right now to hear it.