The story so far:
Click Opera is in
retro-minimalist mode
while Momus writes a book.
When does normal service resume?
September 1st.
What's happening in the meantime?
This page is dead, yet, oddly, changing every day, with news and announcements and links to old content from the last three years of Click Opera. Spooky! Retro!
What's today's old content?June 16th 2005
:
Love on BASF
: People are making mixtapes. No, wait, they're making books and art shows about making mixtapes. And Momus is making slightly satirical catalogue texts for them. "I love you. I love the music that reminds me of you. It's all that matters to me, really. The rest of my life is just bollocks, really. The art about the music about the love I feel for you is all that matters. If you left me, I don't know what I'd do. The art about the music about the love would go too. The catalogue essay about the art about the music about the love I feel for you would vanish."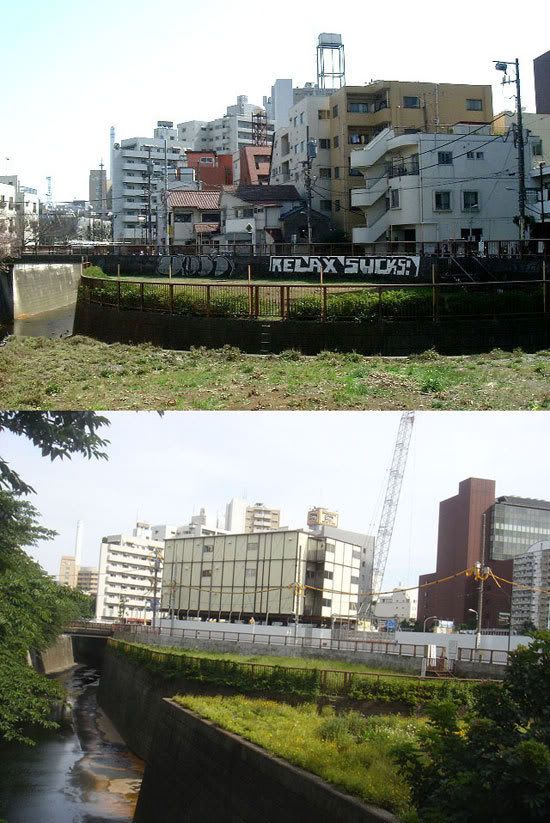 June 16th 2006
:
Relax sucked.
"Fond memories of Relax: getting paid $2000 when the magazine ran four pages of captioned photos of mine in July 2001, a time when I was living penniless in Tokyo. And staying on past my stop on the Yamanote Line, watching a callow youth reading through a copy of the published magazine, waiting to see exactly how long he spent on my feature. (It was long enough for me to ride two or three stops past Meguro.) I also recall editor Okamoto explaining to me how he didn't like using stylists because they were against the spirit of Shinto (a stylist insults the
kami
living inside every model)."
Where is Momus today?
In Berlin, writing the chapter which apes Gogol's fabulous play
"The Inspector-General"
. Follow the link -- the whole thing is there. Isn't the internet wonderful?
Next Momus appearance
: With Laila France and Kumi Okamoto at the
Fleche D'Or
in Paris on June 29th.
Momus photos
:
Flickr
.