I've been thinking about cities, prompted by this thought from Vito Acconci:
"A computer makes a city seem almost unnecessary," Acconci says. "If you can have all the information in front of you on a computer, do you need the actual city? The notions of a city now don't seem as separate from notions of "suburb" and notions of "rural" as they used to. "City" is seen to be spreading... maybe a city starts to be more portable. If you can carry all the information from a city, does that mean you carry the city with you rather than you go into a city? Do you carry your own city, does each person now have the possibility of carrying a portable city rather than installing himself or herself in an actual city?"
The thought conjures the image of an individual who's transformed from "just another ant in the antheap" to a sort of snail, carrying his own microcosm-city on his back like a shell -- a portable composite dwelling, a cultural ecosystem. Mohammed no longer has to come to the mountain, the mountain comes to Mohammed. Specifically, to Mohammed's laptop.
"A digital city's more easily changed than a city of concrete," I once sang. Mutability and flexibility are as important as portability. The kind of cultural ecosystems -- webs of connections to various existing cities composited together with the extra-geographical urban space of the internet -- we carry on our backs and on our laptops are a bit like the newspapers we can now aggregate in blog and news readers: they're tailor-made for us, they exclude the bits we don't like, and we can change them at will.
Personally, I find my relationship to the city I live in has shrunk down to quite a local scale. But "local" means something quite different from what it might have meant. On Saturday night here in Berlin I went to
a concert
two blocks from my house in the company of three Japanese. The performers were Japanese and Italian, and the concert consisted in the Italian wrestling with a dead tree branch planted with contact mics and tiny speakers while the Japanese manipulated the resulting sounds.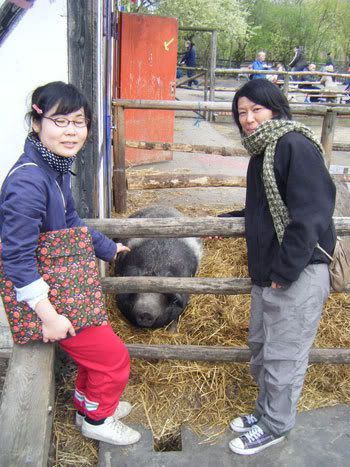 The following day HIsae and I went to a Kreuzberg fleamarket and a local children's farm, where we bumped into some other Japanese friends.
The rest of the weekend I was online, doing a musical collaboration with someone in Glasgow, writing about Tokyo events for various online publications, making a video consisting of filmed glimpses of things I'd seen in Japan and Hong Kong, checking blogs written in London, emailing my ex-wife in New York, planning a summer trip to Shetland with my mother in Edinburgh ("On condition that you wear Harris tweed," she said).
A steady stream of mailing list invites flowed into my mail application, some from New York, some from Tokyo, one from a Japanese neighbour alerting me to an event in what he -- adopting my phrase -- called the
Berlin Japanese bubble
: a release party in Prenzlauer Berg on Tuesday night for a new
Lambent
record (he's Japanese, living in Berlin), released on a Japanese-run, Berlin-based label and featuring, on the invite, a picture of Tokyo.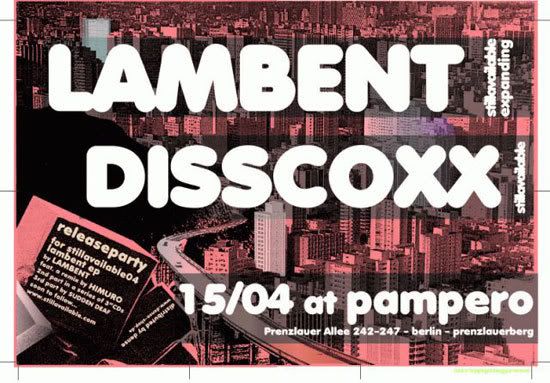 I think Acconci is right -- the computer gives us a tool which allows us to make our own composite, portable cities. But we're not post-physical or post-local -- we still have bodies and we still live in specific places. It's just that the "local" has changed too. Because of globalisation, immigration, computers, your "local experience" can now consist entirely of foreigners. Most of my local business encounters in Neukolln are with Turks, most of my socialisation with Japanese. The cut-rate atomic German city I live in half the time has been cut-and-pasted, sliced and diced, filtered and fixed, almost as much as the bit-rate digital city I live in the other half.
I didn't count the hours I was lying this weekend on a futon in my Berlin courtyard, walking in dreamscapes which also composited five or six cities. "Local" doesn't seem to exist in dreams either.