I spotted these posters -- a campaign entitled "Make yourself an agent of BRAND AMERICA" -- on the mushroom-shaped billboard at the Maybachufer market near my house in Neukolln.
The posters purport to be cultural tips for Americans visiting other countries. I haven't seen them anywhere else, and I can't find any reference to them on the web. I guess they're an art project of some sort.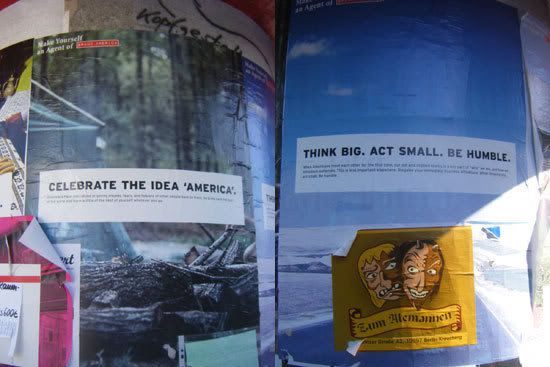 CELEBRATE THE IDEA 'AMERICA'. Americans have specialized in selling dreams, fears, and folklore of other people back to them. So bring back the best of the world and leave a little of the best of yourself wherever you go.
THINK BIG. ACT SMALL. BE HUMBLE. When Americans meet each other for the first time, our job and implied status is a key part of "who" we are, and how we introduce ourselves. This is less important elsewhere. Disguise your immediate business affiliations. While thinking big, act small. Be humble.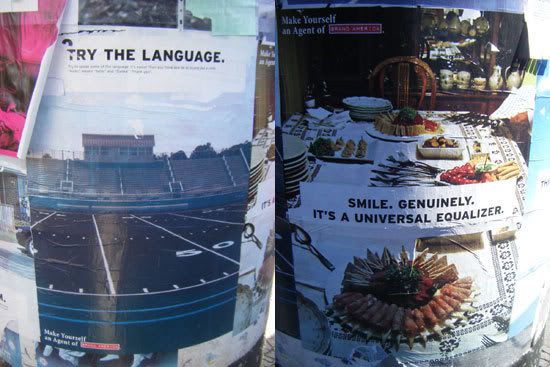 TRY THE LANGUAGE. Try to speak some of the language. It's easier than you think and ok to sound like a child. "Hallo" means "hello" and "Danke" "thank you".
SMILE. GENUINELY. IT'S A UNIVERSAL EQUALIZER.