If Click Opera is a little slimmer and trimmer these days (what, a trip to London without a 20,000 word jeremiad about how horrible the city is? Nick, you're slipping!), it's because I'm writing a book, recording an album, traveling, and covering topics I might once have covered here in other venues, for money. Here's a round-up of three articles that appeared elsewhere online this week. Click each picture to read the whole article.
My Post-Materialist column in the Times
talked this week
about Naoko Ogigami's new film
Megane
(Glasses), Ku-nel magazine and the culinary end of LOHAS culture.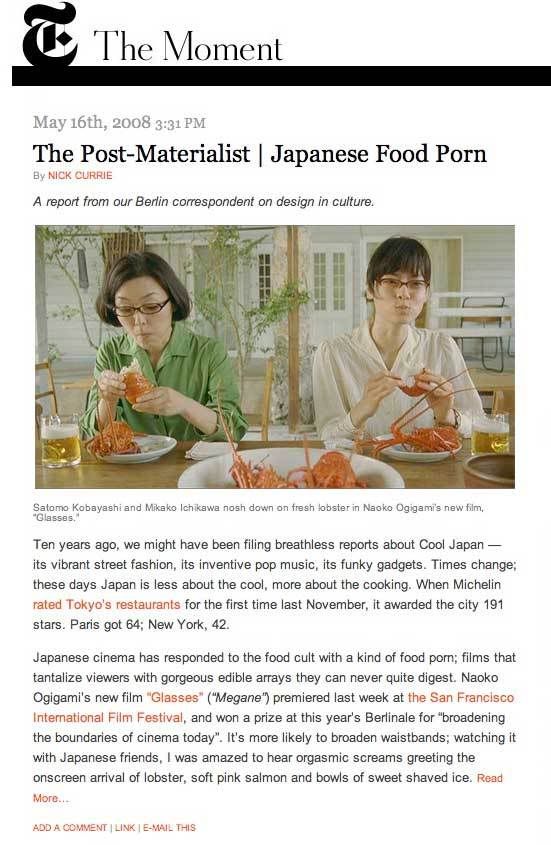 For the AIGA Voice I
covered
a "parasitical textiles workshop" organised here in Berlin by designer Rüdiger Schlömer, a very interesting man indeed.
The previous week's
Moment slot
covered the rise in interest in high density living, tying it into the recent mayoral contest in London and some Richard Florida research about links between high density and creativity.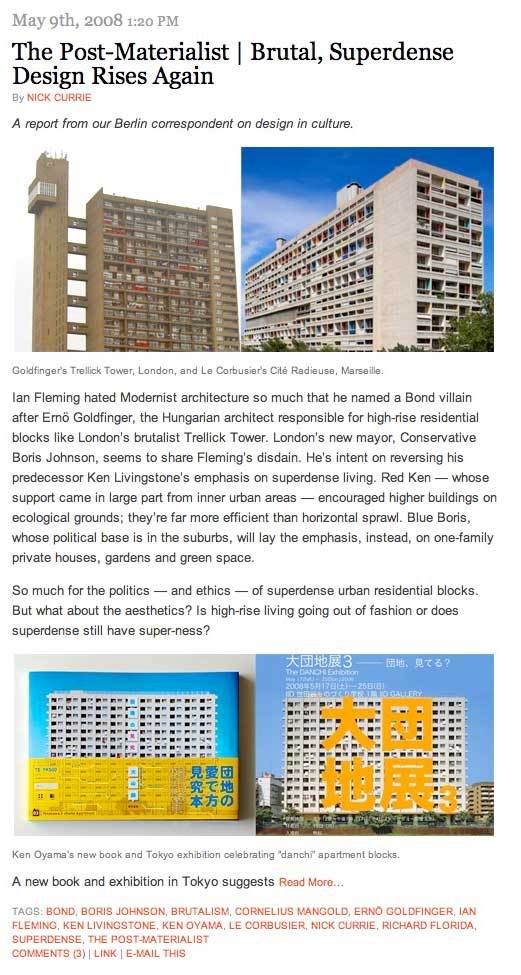 Talking of high density residential structures, I'm excited to get a chance to go tonight to
an art event
held in the only Le Corbusier building we have in Berlin, the Berlin Unité d'Habitation. Susanne M. Winterling will project a film in the lobby at 8pm. It's part of the Berlin Biennial. Then tomorrow I'll catch the last day of the
Ettore Sottsass
show at the Schinkel Pavillon. Here's
my tribute
to "the pope of postmodernism" on the occasion of his death, aged 90, back in January.