First contact
: In January 2007 I ask
Joe Howe
from Gay Against You and Germlin to work on a cover of David Bowie's Ashes to Ashes, for a box set Kamal Ackarie is putting out. We finish the track by the end of February 2007.
Status of the box set
: Recovery, a "collectors' limited edition box set of cover versions of classic hits from the 70s, 80s and 90s performed by seminal and leading contemporary musicians working within electronica" is due out in June 2008 on
Fractured Recordings
in the form of a box containing ten seven-inch singles, twenty songs, and limited to 500 copies.
Next step
: On April 9th 2008 Joe asks me to sing a guest vocal on a track for his forthcoming
Germlin
album, Thrash'r, due from
ADAADAT
, the label dedicated to "bringing the underground electronic excess of the Japanese and Hungarian noisecore scenes to the UK". By April 11th I've delivered Mr Proctor:
I've sliced my own mid-section into Joe's track -- a respite from the digital beats mayhem -- in which I warble like Tony Newley. This keeps the Bowie connection alive. The rest of the song recalls my other collaborations with electronic artists this decade; I seem to have developed a specific style for them. It begins with the 2000 Kreidler collaboration Mnemorex...
...and continues, in its nursery-rhymish way, through tracks with Paris electronica artists Hypo (
Perfecto
) and
o.lamm
. The fake Scottish accent on Mr Proctor also brings to mind the
Summerisle album
with Anne Laplantine (we're currently talking casually about doing Summerisle 2 later this year). It's
that
character again.
April 9th
: The idea of making an album together arises. "i've been fairly despondent about the idea of a new momus album, not really inspired to write anything," I tell Joe. "i thought of doing a covers album, but that would look a bit exhausted. but the way "the next time" and "mr proctor" liberate and correct each other, appetize for each other, really makes me think an album in collaboration with you would be fantastic." Joe agrees, and so do Cherry Red, although they insist it should be billed as a Momus album. The Joemus album project begins.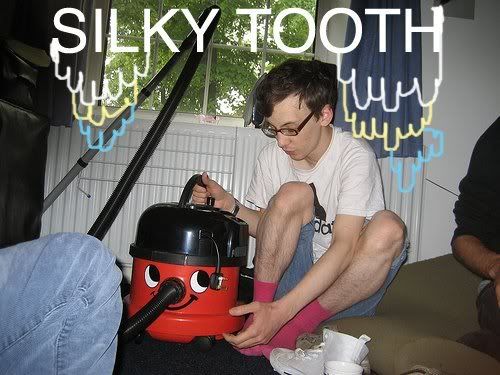 April 29th
: I make a song out of a track Joe has sent me, Birocracy. Lots of backing vocals and sort of baby mouse noises, and a vocal that promises "I will play my big bassoon on the moon, I will harvest Marva-Lights... to glitter the culture". Joe is wowed: "i think the track sounds awesome, not sure if i said before? it reminds me a lot of something like pizzicato 5 (the strange, "trad" elements with "futuristic" sounds) except to me it sounds much warmer and more compassionate, rather than ironic..."
Director's cut?
There's a bottleneck between Berlin and Glasgow, and it's the length of time it takes for big AIFF and WAV files to chug down services like ZShare and YouSendIt. I like working very fast, and I like finishing tracks while I'm still excited by them (although that intensity shoots my ears to flitters too). Joe wants to remix my takes on his backing tracks. In the end we have to resort to the postal service, and data DVDs.
May 1st
: I'm working on two tracks, a cover of the folksong John Barleycorn and an Arto Lindsay-ish track called Gay At Last ("What the hell, I'd go gay for you"), chock-full of references to Fassbinder's Fox and His Friends. It's a nice track, but there doesn't seem to be anything Joe can do with it; it's too much out of the style. Working this way round (me starting the music) doesn't seem to produce the right kind of magic. Also, the songwriting style (a concept, like the idea of "going gay for you", rather than something much more wild and free and glam) is wrong, somehow. I don't want to have "song concepts" -- clever titles, scenario ideas -- in this sense on this record. I'm bored with those. I prefer the folksy nursery rhymes, and the playful, insane micro-stories that emerge through those.
May 4th
: Back from Denmark, I make a song from another Joe backing track. This one's called The Jah Wise Hammer of the Babylon King. Actually, Joe's surprised to get this, because his backing track is totally unrecognisable: it's his cover of Ashes to Ashes totally chopped up and put into a different chord order, with a totally new song on it. Very T. Rex it is too! The following day I re-edit it completely, chopping out several sections and just leaving the good bits.
May 6th
: I ask Joe to give me something more like Guernica (the Japanese band featuring Jun Togawa whose 1981 album we both venerate), more oriented to chords rather than beats. He sends a wonderful baroque opus which I tell him is in danger of bringing out "my inner Klaus Nomi".
May 7th
: For the time being I do nothing with the baroque chordal epics Joe has sent (Rainbow Mast on the Moors is one title). Instead, I chop up my cover of Cliff's The Next Time and make a song called Widow Twanky about a man who internalises the woman he can't have, becoming a pantomime dame. Then I do the same with my Thatness and Thereness cover, making it into a Cockney rhyming slang song (a bit like the one at the end of the original film of The Italian Job) called Strewf! The idea of a covers album recedes as I find more interesting new songs hidden in the old ones.
May 9th
: A fast and bubbly backing track Joe has sent me reminds me of Spiral Scratch and "Because You're Frightened" from Magazine's third album, so I do a Buzzcocks parody called "The Accident". The Manchester accent is tricky. The next day this spiky backing track gets a totally new lyric, which tells the tale of Ichabod Crane, the lanky schoolteacher who loses his head at Sleepy Hollow. Joe actually prefers the Buzzcocks lyric, but when I perform the song as Ichabod Crane at Richmond Library people compare it to Melbourne mentalist
Talkshow Boy
, which seems like a good thing.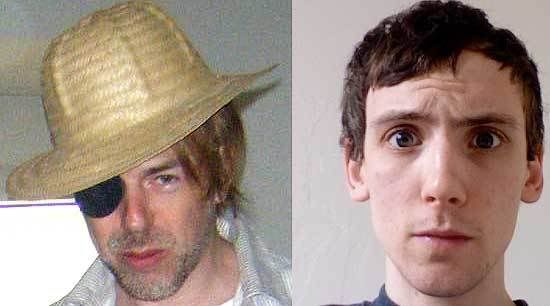 May 13th
: I'm working with some early 80s Italodisco samples on a song called Love Has Made Us Crazy. The following day most of the samples -- splints or crutches -- are removed, and the song becomes much more spooky and gets called Fade To White. The 80s synth stabs remain, though, odd relics in a murky landscape of disorienting electronic sounds. This song -- Phoebus the Phoenician sailing along followed by a nightingale, dead daddy longlegs strewn on the ground -- would make a good final track on the album. I'm already working on transitions, the structuring of the song order. I know people don't necessarily listen to records like that these days, but I still spend a lot of time on song sequences.
May 16th
: A fantastic Joe track which sounds like The Bay City Rollers or The Sweet, a 3/4 time glam-folk stomp, gets turned into The Cooper o Fife, a list of people a Wife of Bath-type woman has married: "ye married a glaikit football stag, ye married a man with a wank mag". Despite the dubious Fife accent, it gets a thumbs-up from Glasgow: "totally awesome!"
And that's where we're at today. I'd say we're a third of the way through. Joe and his girlfriend Emma will arrive in Berlin in August / September, though, and we'll be able to work in the same room. That'll probably add a completely new dimension. These blippy glam jigs might all get rejigged.