Amidst all the buzz about a black American's chance to become the next US President, let's consider an even more remarkable achievement: a black American is currently poised to revitalise Enka, the genre of trad balladry post-war Japan liked to get drunk and sentimental listening to. The man in question is 26 year-old Jerome White Junior, raised in Pittsburgh. In Japan they just call him
Jero
.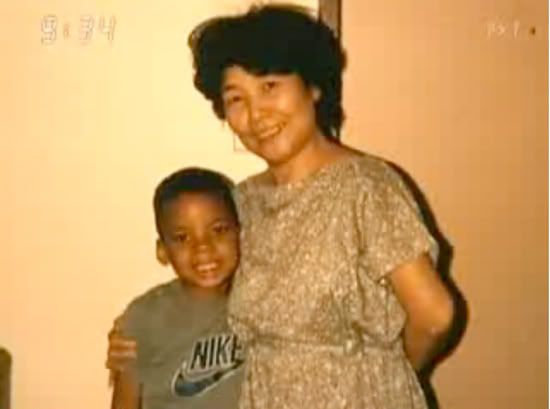 Jero's grandfather was a black American soldier stationed in Japan who married a Japanese woman. A few years later, back in Pittsburgh, her Enka record collection began to fascinate her six year-old grandson. He signed up for a Japanese language course at school and, after graduating from the University of Pittsburgh, headed to Japan, where Victor Records took a risk and signed him.
The risk paid off: Jero is now huge, with a fanbase demographic that takes in octogenarian nostalgarians and young girls alike. His energetic synchronised dance routines and brash hip hop outfits may make a bizarre corollary for the warbling ballads he sings, but -- as they
aren't saying
about Obama and Hillary -- maybe it's the best of both worlds, a marriage made, if not in heaven, then at least in spring, when the blossom falls, bro, yo.
Having messed somewhat with hybrid Enka on my last album, I must say I love the soaring sentimentality of this musical form. It's not far from the swooping croon Bowie achieved in his cover of "Wild is the Wind". Who says this gorgeous rush of regret and vibrato can only be for Japanese people? Thanks to its new black president, Enka is destined for all humanity.