My mother and I travelled to Shetland and Orkney to find our ancestors. So did we meet them? Well, we got plenty of glimpses of people we're
probably
related to... some of them inspiring, others slightly scary.

"I have come with my sword
Nægling
, and the usual aches and pains..."

A typical Shetland couple, both bearded, and the awkward moment television reaches the island and nobody can find the on switch.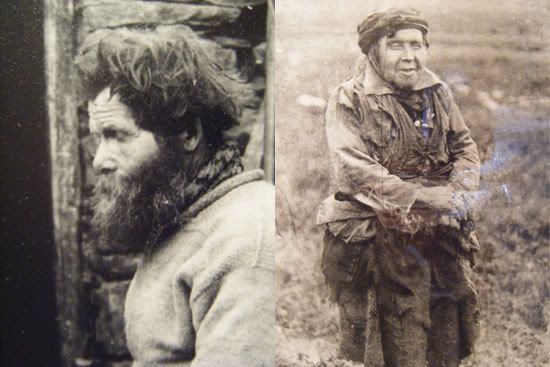 Crofter with a fine head of cro-magnon hair and his not-so-pretty wife.
The ancestors of Franz Ferdinand and The Proclaimers, but not of Del Amitri and Momus.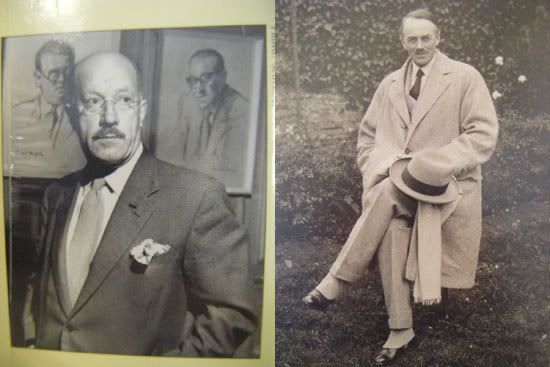 Eric Linklater -- who wrote the third Penguin ever published -- and dandy Orkney Futurist Stanley Cursiter.
George Mackay Brown as a young and an old poet.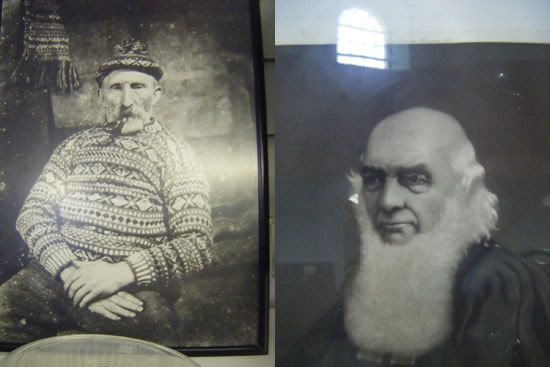 A Shetland-sweater-clad parishioner and his frighteningly Old Testamental minister.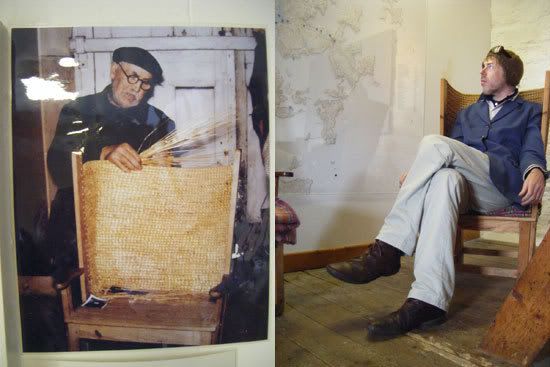 An Orkney intellectual weaving a wicker chair, and a Berlin intellectual sitting in it.