Now, at the height of summer, Berlin is really at its best -- a vibrant yet leafy and laidback city with great weather, interesting events, enabling prices. Wherever I travel, I really love coming back here, and when travelers arrive (as they tend to do at this time of year) I welcome them to my adopted city with a kind of civic pride. Here are some glimpses of Berlin places and visitors from the last week or so.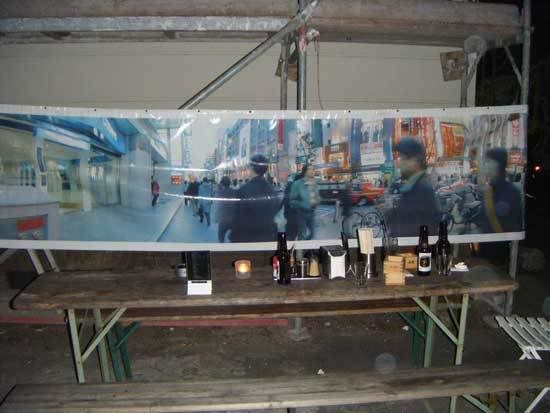 Under a glowing red KINO sign, the backyard of Cocolo Ramen on Gippstrasse in Mitte recreates a street in Tokyo (possibly the only place I'd rather be).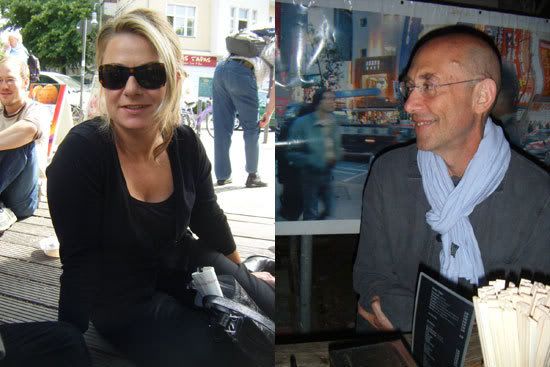 Katharina Teichgraber is in town for a week, gathering material for a horspiel about Click Opera to be aired on the German public radio network in January. Bob Stein from
Institute for the Future of the Book
gave the keynote speech at a conference of electronic publishers.
Martin MacDonald, who's set up a Momus /
Germlin
live show at Stereo in Glasgow on July 27th, was in town for a few days with his Italian girlfriend. Jan Lindenberg has now graduated from the Berlin art school and landed an experimental design job in telecoms research. A less dangerous bicycle may now be on the cards.
Antonin
Digiki
Gautier -- seen here with new Berlin resident
Kyoka Kyoka
-- is visiting from Tokyo, gathering inspiration for a new album to be entitled "Childish". Our mutual friend Alin Huma should be arriving any day now.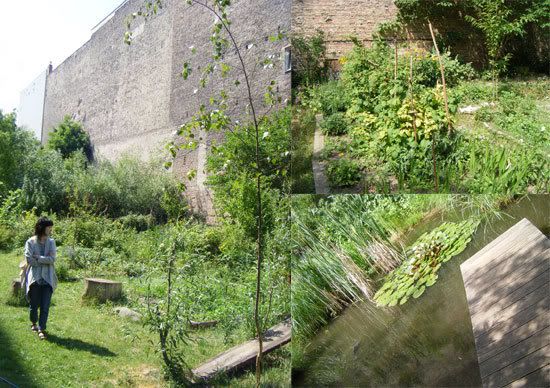 Apart from Euro 2008 -- which certainly set the Turkish community celebrating on Friday night -- the thing which is enlivening Neukolln just now is
48 Hours Neukolln
, a weekend of open door events across arty Neubeca. We spent the day yesterday discovering hidden beauty spots on our doorstep, including this gorgeous community garden right behind our building.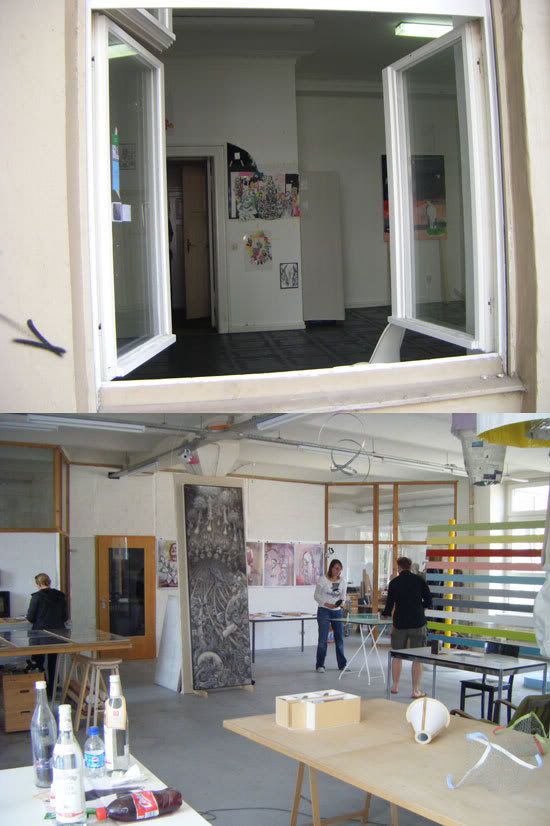 Neukolln creators have been opening their galleries, schools, apartments, cellars and lofts this weekend. It's fascinating to visit strangers and see how they live. The colourful and spacious loft above is
Florian Japp's
place on
Weichselplatz
, which is developing into a nice little area (great new ice café).