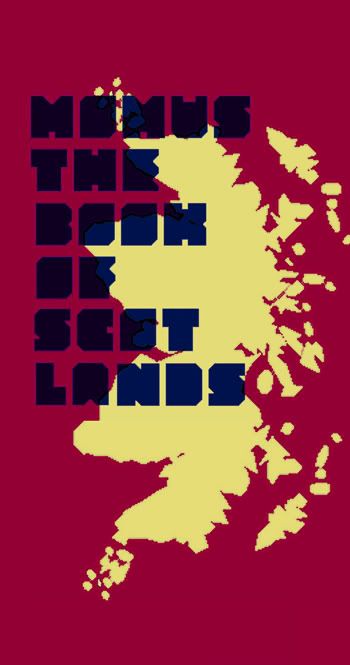 Click Opera will be in "minimalist mode" until November 1st, the deadline for me to hand the manuscript of my
Book of Scotlands
over to the publisher,
Sternberg
. I want to concentrate on making this book as good and interesting as I possibly can, rather than scribbling here about, you know, Vietnamese fish factories and suchlike (much as I love that, and love you).
The Book of Scotlands will be the third installment in the Solutions series, published by Sternberg under the editorship of Ingo Niermann, and designed by
Zak Kyes
.
Solution 9: The Great Pyramid
by Ingo Niermann and Jens Thiel has just come out, and on the flap you can see that -- confusingly -- it's an expansion of one of the ten ideas Niermann outlined in his book about Germany, Umbauland, and that my 1000 numbered parallel world Scotlands are solutions 11 to 1010. Which, by my calculation, makes 999 Scotlands, not 1000, but never mind.
Knowing me, I may also want to use Click Opera -- my collectivist idea laboratory -- to develop some of the ideas in the Book of Scotlands; to thrash them out with the cynics and the brains who post here.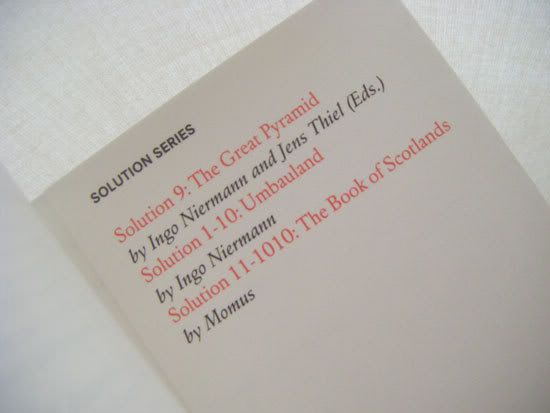 So do check back from time to time. Full Click Opera service resumes in November, when -- on the 24th -- the new long-player from Momus, "Joemus", will be published in the UK and US.