I'm in Vienna, staying in a room in the Meridien Hotel, just across the Ring from the Opera, in a room bigger than some apartments I've had, and considerably more grand. I'm here for three nights, which is generous for a performance which will last just an hour on Thursday evening. But one thing I've learned is that Vienna isn't short of money, and loves to spend it on art.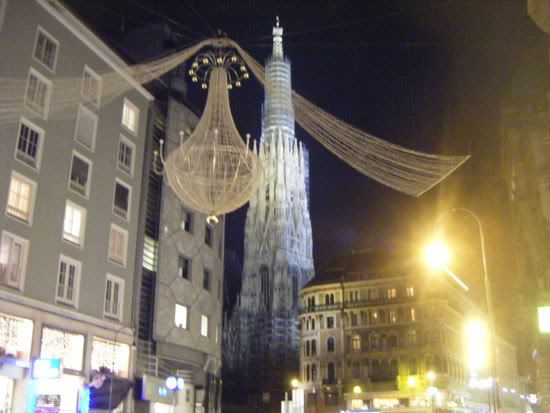 This is a rich, conservative town with a taste for ostentation and the finer things in life. As I walk about dressed like a stevedore, I find the city is as culture-shocked by me as I am by it. People at the opening party for the Art Week -- held at the palatial Dorotheum in a room dominated by the twin-headed eagle of the Hapsburg Empire -- walked up to me as if I were an exhibit, took photographs, and left. They treated me as if I were a work of art, which in a sense is how I was presenting myself (I was dressed for my performance, though I've still to receive the shiny golden bullhorn the Vienna Art Week people have procured for me).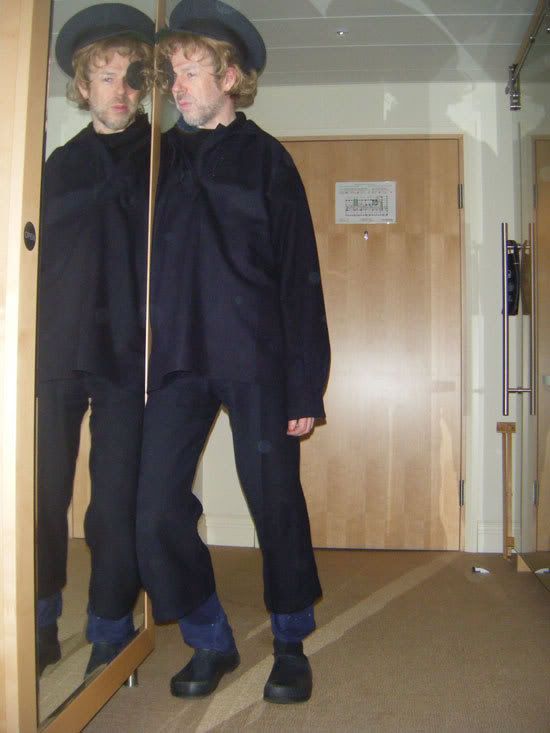 I knew nobody at the Dorotheum party, which seemed to co-incide with an auction event, so I just drifted around on my own, looking and feeling weird. An array of paintings, furniture and silverware was on offer, with expected auction prices marked on the labels ($20,000 for an Andy Warhol Polaroid). I was as fascinated with the audience as some of them were with me. That rich Japanese businessman, for instance, with his moccasined, Bambi-legged daughter -- but no, she's his wife! Look at the loving way they're holding hands!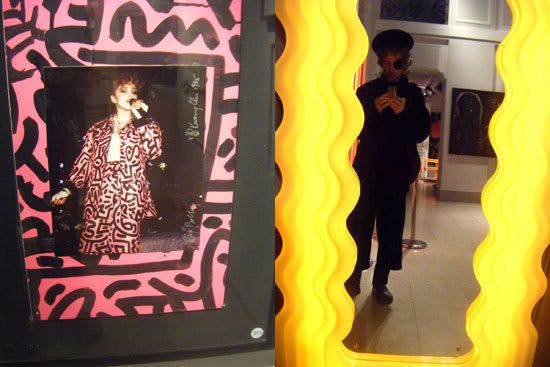 After admiring Kokoshka paintings, a horrible photo of Madonna in a Keith Haring dress, and the Ettore Sottsass mirrors, I got too hot and a bit tipsy on sekt and pineapple juice. So I slipped away from the Dorotheum and just walked around the chic streets, passing the horse academy where horses are trained to do all sorts of fancy high steps, or record shops displaying nothing but classical records in their windows.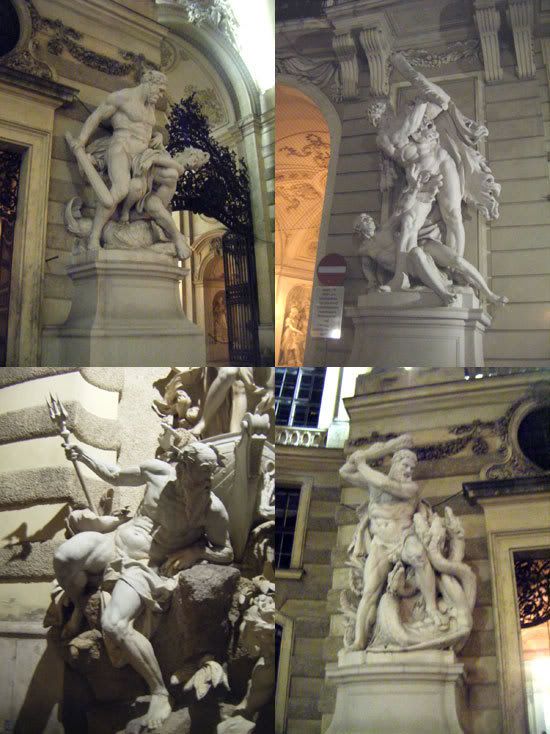 What's really striking is the sexy brutality of the statues around the Heldenplatz, which invariably depict muscular men clubbing less-muscular figures to death. It's as if Goliath had triumphed over David by sheer size and force. I have the feeling that I would certainly be the kind of freaky weakling this Viennese hulk would love to club to death, but that -- by means of an anomaly known as "art" -- I am not only spared, but have the bully on my side, protecting me, and laying down his club to snap photos.