To get into mood -- and into role -- for Saturday's 1979 concert here in Berlin (at which I'll play songs written in my teens), I'm making available this recording of the 18 year-old me rambling into a tape recorder on the day of his 18th birthday. Bookended by a couple of fairly terrible songs, this "birthday chat" is followed by a section recorded in August 1979, when I'm 19. I've just seen Beckett's Krapp's Last Tape performed at the Edinburgh Festival Fringe, which has put me in the mood for more self-examinations on tape.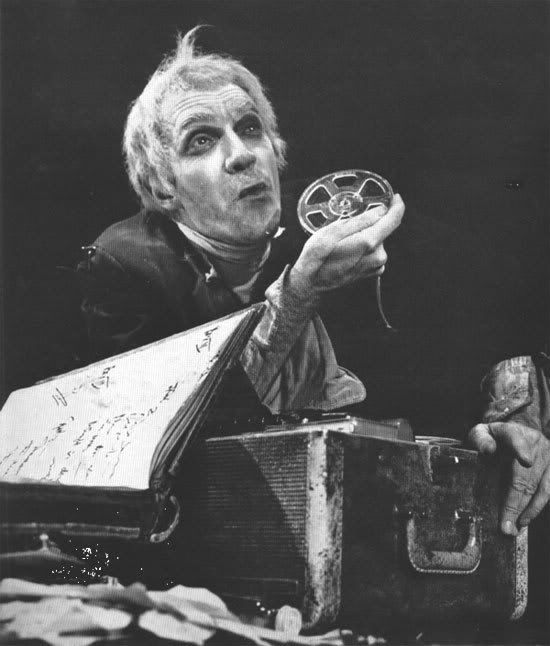 Birthday Chat
(stereo mp3 file, 25 mins 05 secs, 34.5MB)
The teenager on display in these recordings fits lots of words that begin with "p": he's pompous, prissy, prim, puritanical, poetic, polite, with a touch of Prince Charles about him. He's painfully self-conscious, has an almost religious faith in art and writing, both lacks confidence and has too much of it. He's very recognisably a certain kind of Edinburgh bourgeois, materially comfortable but already showing post-materialist tendencies. He's unhappy in love, and a virgin. He considers going out for a gin and tonic in a pub to celebrate his legal drinking age, but takes his father's advice that "you should be at least 24 before you start drinking shorts" and stays in with his tape recorder instead. I find him fascinating -- somebody alien, who's also obviously me.
Enjoy cringing to this tape -- I certainly did, although it's not terribly different from things I read on my LiveJournal Friends' Page sometimes -- and be warned that if you come along on Saturday (
Loophole
, doors 20.30) I
will
be performing the terrible song at the end of this.