I like people-watching at the canteen. I lack a good canteen, actually. I'd like a nice institutional canteen where I could eat lunch every day, and hang out for an hour or so. Maybe outdoors, in sunny weather. Like this one in New Delhi, the canteen of the
Odaiyappa College of Engineering and Technology.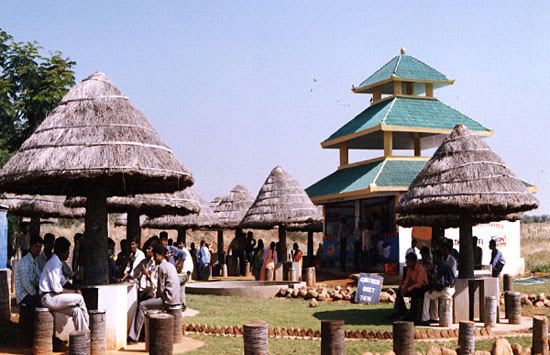 The best canteens are a bit shabby and cheap, but contain really cool people. Since you see them there every day, the first thing you notice is what they're wearing. Here's a
Susie Bubble
outfit -- cool pants, cool sweater! -- and a kid from MilK magazine's
Look de Rue
.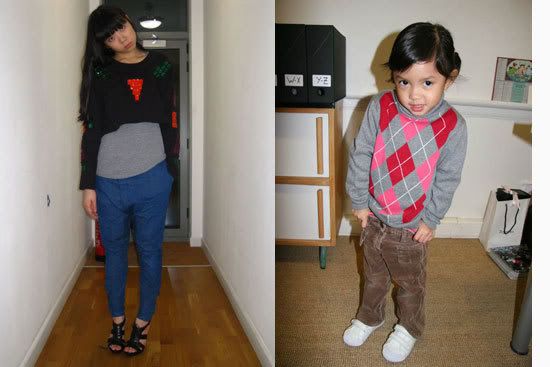 Susie and MilK kid like your Meta t-shirt. Where did you get it? I got it from Alin Huma. He's
charging €35 for them
. Meta is the name of his kid.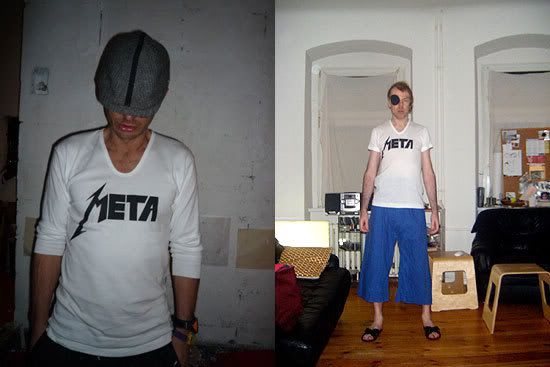 Hey, I really like what they've done with this new canteen, the orange plastic buckets and the yellow plastic tablecloths! We're in a women's college in
Malaysia
, right? Yes, we are. In
Subang Jaya
, in the Klang Valley.
When the weather's warm, we can eat outside. Hey, now we're at a school in
North Jakarta, Java
! Nice canteen!

Hey, let's have lunch at
Geisai 12,
the Tokyo art fair run by Takashi Murakami, where young artists pay to display! Isn't that a Japanese man in blackface, doing a minstrel act? Oh, it's performance art group Red Spiral City.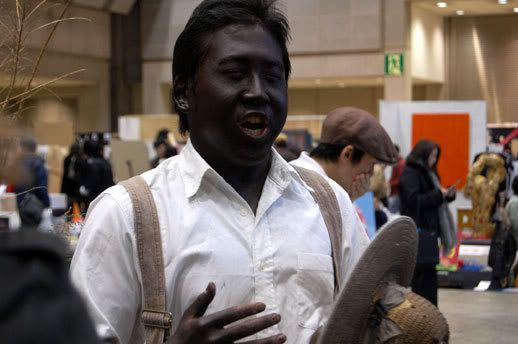 Wow, look over there, there's a pretty girl (
Fareeza Terunuma
) objectifying herself, posing on a toilet next to a whole gallery of lurid photographs of herself! (Pics by Katrina Grigg-Saito, Tokyo Art Beat blog.)
Tokyo's acting like 1970s-style identity politics never existed! Or maybe as if the political correctness that later reversed its message never happened. Let's head to the New Museum in New York and check out who
Advanced Style
is photographing in the bookstore. Oh, a very nice art lady! And that's the New Museum cafe next to her, isn't it? Oh, no, it's the canteen at the
Canadian International School, Singapore
.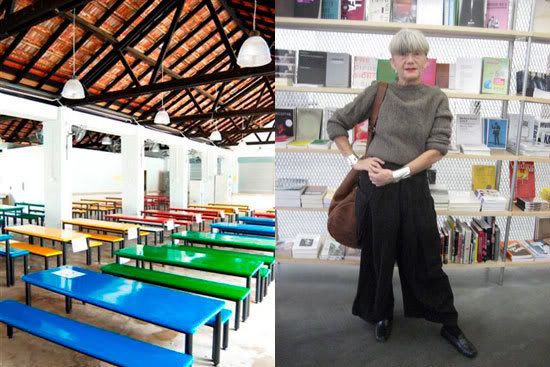 I wonder if they carry really cool hiking magazines in the New Museum Bookstore, like Meris by those Kansai bloggers and hikers,
Penifikko
? Their style reminds me of this thing by
Morceau
I found on
Ffffound
.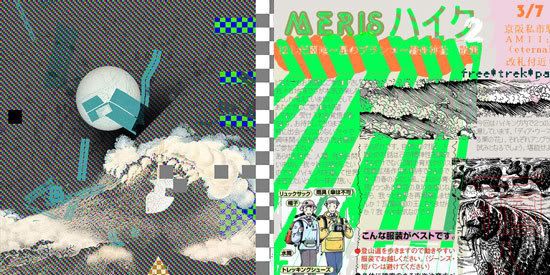 Hey, let's go people-watching at a new canteen tomorrow. How about the
Arawang Primary School canteen, Australia
? Or maybe the
Punjabi Police Training Centre canteen
. It's relaxing there.

Hey, isn't that Susie Bubble again? She's wearing new clothes because it's a new day. Nice beaded top, Susie! Cool dress!