New York is a gorgeous skyscraping janglerush, and I'm
back
, staying this time on the 30th floor of a building on the Upper East Side. Throughout May I have a ton of stuff going on in the city and vicinity. It starts with a two week art performance in Chelsea, continues with four
"Momuthon"
concerts -- three-hour long live surveys of my entire music career -- and ends with an evening of readings from my two forthcoming books (The Book of Scotlands and The Book of Jokes) in the company of Lord Whimsy and Rusty Santos. The details are under the skyscrapers (and yes, it is all a bit vertigo-inducing).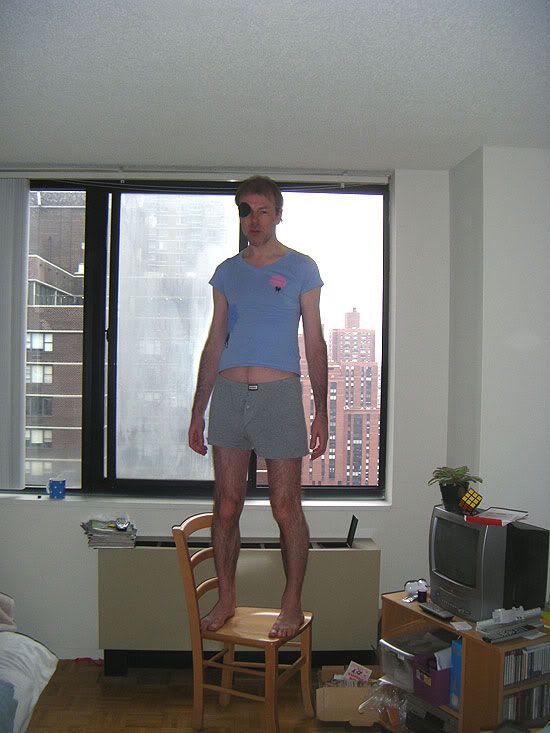 Art Stuff
:
Momus with Aki Sasamoto
Love is the End of Art
Continuous
performance
Zach Feuer Gallery
530 W 24th St (between Tenth and Eleventh Aves)
212-989-7700
Subway: C, E to 23rd St; 1 to 23rd St
Referencing the disciplines of art criticism, theater and lovemaking, the artists will perform Tue–Fri 2–6pm; Sat noon to 6pm
(First day Tuesday 2pm to 6pm)
The 4 Momuthons
:
Tuesday 19th May
The Middle East Upstairs
472 Mass Ave
Cambridge, Boston 02139
9pm sharp, no support
http://www.last.fm/event/959792
Saturday 23rd May
Momus and Melissa St. Pierre
Iron Horse Music Hall
20 Center Street
Northhampton MA 01060
http://www.last.fm/event/977760
Monday 25th May
Momus
Johnny Brenda's
1201 N. Frankford Ave (Girard & Frankford)
Philadelphia PA 19125
No support, 9pm sharp
http://www.last.fm/event/1014753
Tuesday 26th May
Momus
Highline Ballroom
431 West 16th Street
New York 10011
Tel: (212) 414-5994
No support 6.30pm
Literary readingSunday 24th May
Readings from The Book of Scotlands and The Book of Jokes
at
Starr Space
, Brooklyn.
Lord Whimsy will also read, and Rusty Santos will play music.
Starr Space
108-110 Starr Street
Brooklyn, NY 11237
Check back for time and confirmation of this event
Radio
On Sunday May 10th, Momus is guest on Gerry Visco's Arts and Answers radio show on WKCR FM (located on the Columbia University campus) between 9pm and 10pm. Web streaming from
WKCR's site
.