It's a buzz coming back into New York, even after just a day or so away. Boston may have lots to recommend it -- the waterfront ICA, the smell of the seaweed, the gulls and lobsters and Irish beer -- but it can't match New York's density and intensity. When you come out of Penn Station the first thing you see is the Empire State Building, glinting in the sun. The sidewalks are seething with vendors, commuters, soldiers, Asians, and New York's very own brand of vociferously self-expressive crazy people. On the roads emergency vehicles blast by with sirens screaming. You're tired, but the brutal energy of New York perks you up, spins you up to its own speed. There's nothing quite as varied, as vital, as over-the-top for thousands of miles around.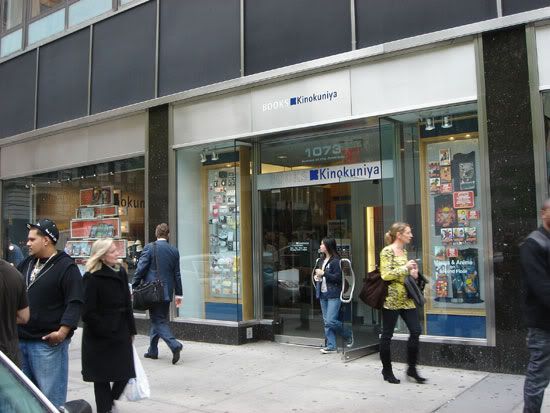 New York is also a world city in a way a place like Boston (or Berlin, for that matter) isn't. I head for the fantastic new
Kinokuniya
on 6th Avenue, facing Bryant Park. It's quickly become one of my favourite New York locations. The ground floor has all the Japanese magazines you'd expect to find in a big Japanese bookstore, and they're bang up to date, too.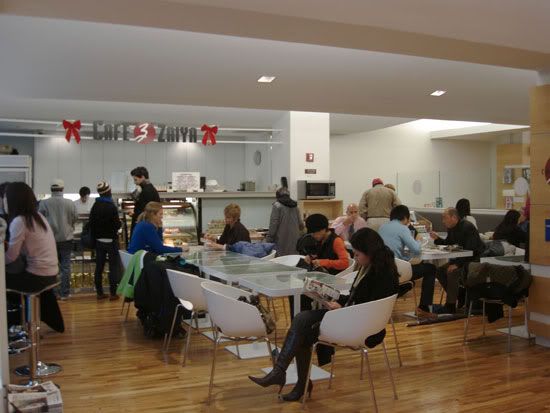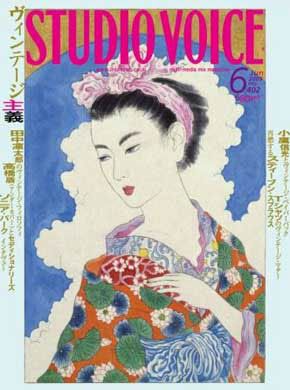 Upstairs there's a
cafe
, manga stuff, CDs. There's nothing like this store in the whole of Europe, not even in London. You're basically in Japan the moment you step inside. You sense the different etiquette of the browsers (and you can actually browse, the mags are mostly open), that deep Japanese detachment and discretion, itself a product of the density of great cities.
So what caught my eye amongst the Japanese mags at Kinokuniya? Well, the
latest issue of Studio Voice
is themed "I love vintage", or, more poetically, "new discoveries of vintage mind". It's about the delights of secondhand shopping. I particularly liked the Voice Art Space section, which shows a group of artists who've collectively refurbished a traditional
shitamachi
townhouse and are living there in simple trad-Jap style (kerosene heater, teapot, kotatsu).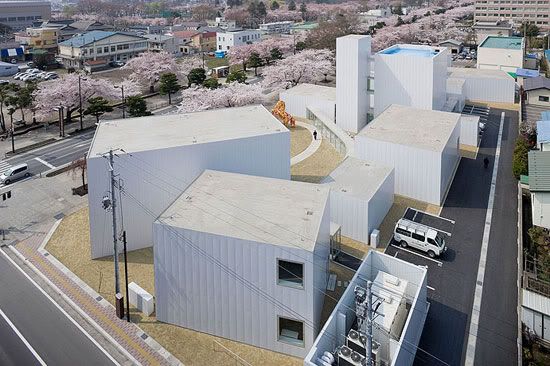 Brutus Casa shows some intriguing photos of Ryue Nishizawa's new Towada City Art Centre, which has the satisfying sparseness of SANAA's New Museum and skews his
Moriyama House
into diagonals.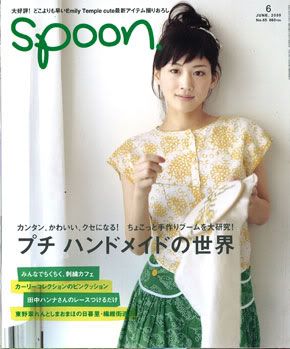 I must say that the feeling I get, ducking into a Japanese bookstore straight from an American street, is that I'm instantly in a better, more beautiful world. It's not just Nishizawa's light, rational, relaxing buildings, or the beautiful fresh patterns of the tenuguis on sale, or the gorgeous girl floating round the store in a billowing green dress made from some kind of new, light gossamer material, like someone teleported in from a refreshingly graceful future. It's also the girls in
Spoon magazine
, gracious creatures with beatific smiles and incredible crafts skills. Inside, there's the inevitable Aoi Yu photoshoot, for who could be more gracious and beatific than Yu?
Upstairs I'm somewhat intrigued by a table of CDs from
Powershovel audio
, a Japanese label (started by a Lomo photography fan and camera-maker called
Ohmori Hideki
) featuring releases from my friends Alejandra and Aeron, my noise heroine DODDODO, and the excellent Yuichiro Fujimoto. A label with great taste, then.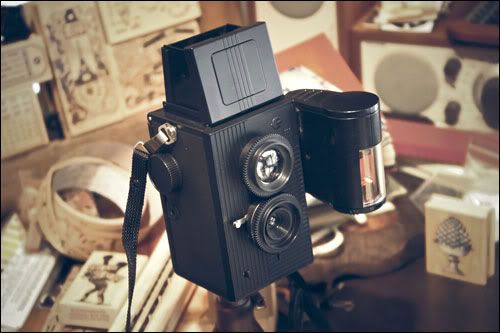 I'm particularly interested in the CDs of Mika Sasaki, who records her albums with her cellphone (well, we have keitai novels, why not keitai albums too?). The blurb says: "Mika Sasaki is living in Japan, she is an ordinary woman, not a musician or an artist, and she never studied music or played an instrument. I doubt that she never bought a CD, either. She has started making music like keeping journals ever since she found out that her cellular phone has a tool to create her own melody. The sound composed with her rule and control is the rough as a sketch and mysterious (small) electronic music, which is so far from something made to be musical but very attractive. There are over 300 songs, and she still keeps making more."
The results
tinkle like the sound of tiny cowbells.