What I love about walking round the annual degree shows at the
Universität der Künste
here in Berlin is the rush of ideas (some good, some bad) I get. They're ideas in visual form, and many of them combine immediacy with originality, proving that things can make sense quickly yet still be quite counter-intuitive and fresh. Here are a dozen ideas I spotted on my tour of the UdK rundgang yesterday:
A visual breakdown of classical portrait faces, from the Art in Context department.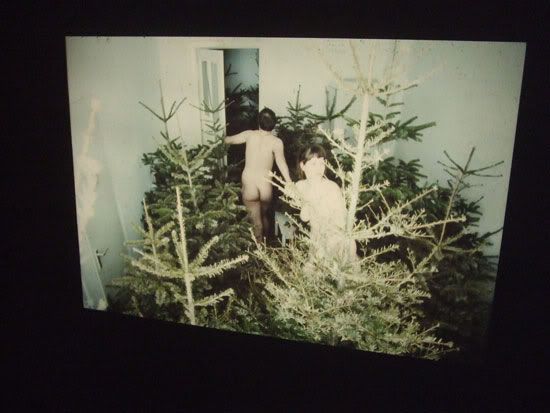 There's unsuspected naked fun to be had with recycled Christmas trees.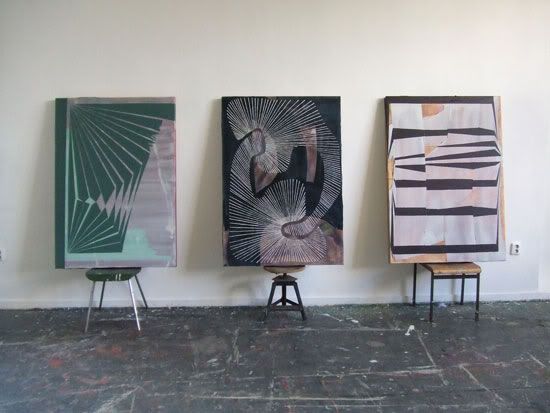 You can still do painting and make it fresh and appealing, especially if you prop it on cool chairs.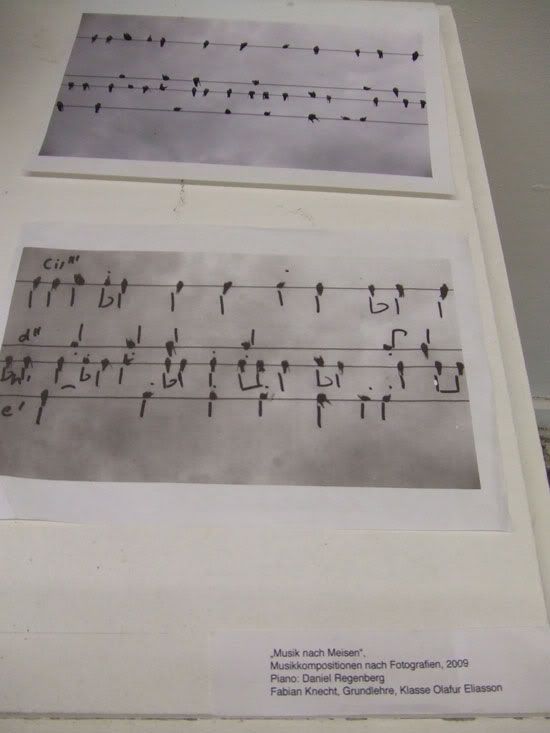 Birds on a wire: turn them into notes on a stave and play that tune! It sounds random!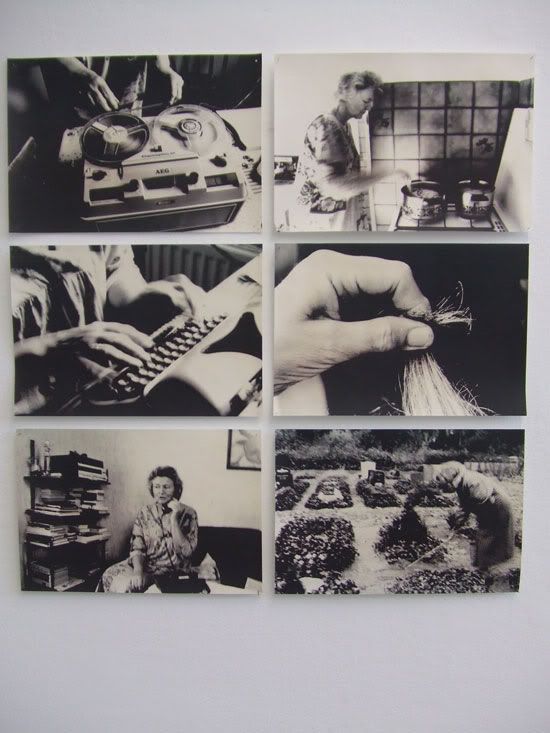 Let's document the kind of technology Granny has in her house!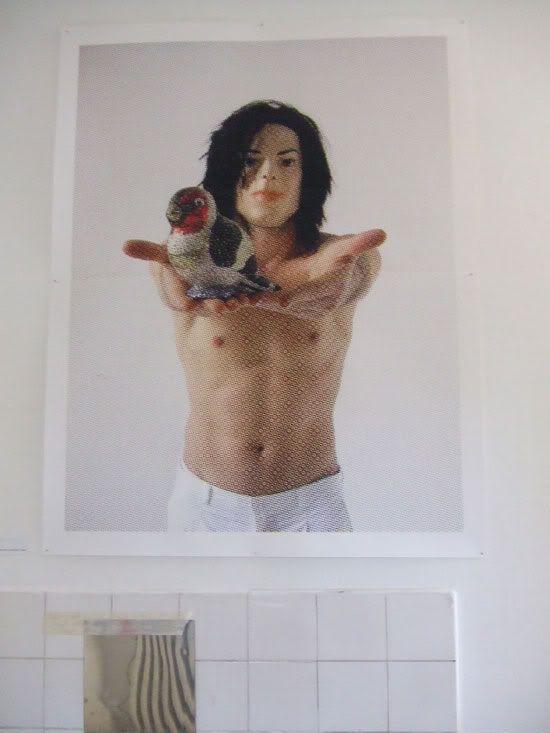 Let's make Michael Jackson a kind of saint in halftone!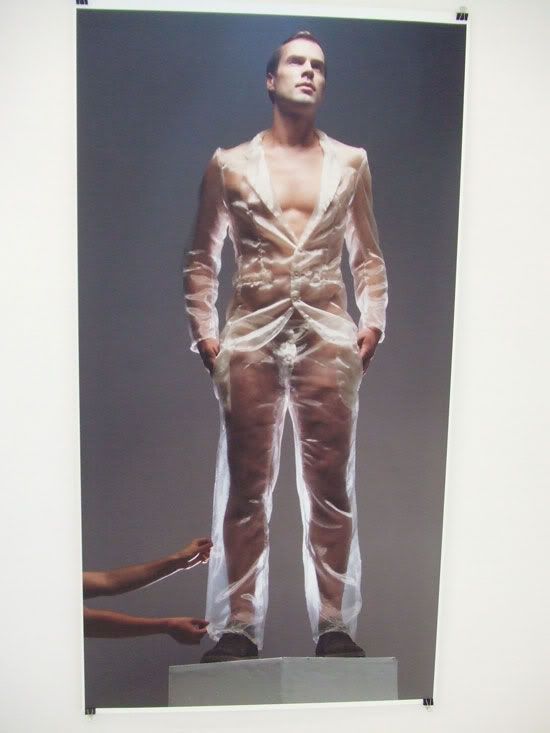 What if suits were totally transparent and people wore nothing underneath?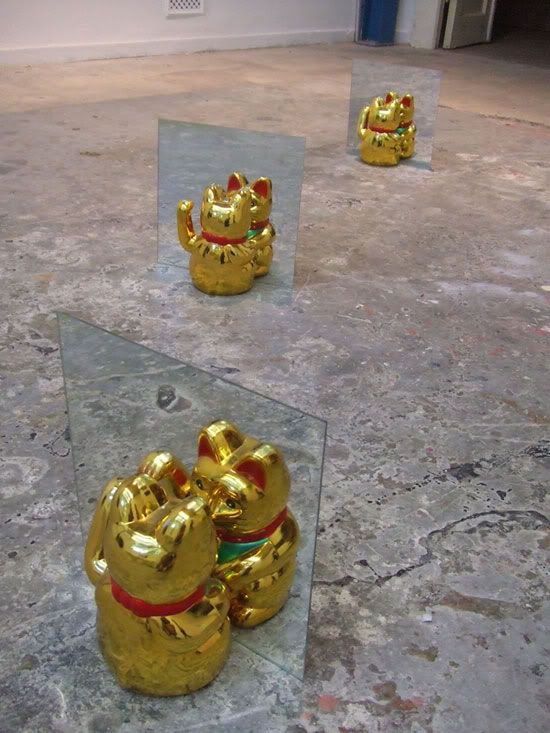 Let's make those
maneki neko
cats welcome themselves!
A bird cage is like an apartment block, and vice versa! Men are canaries!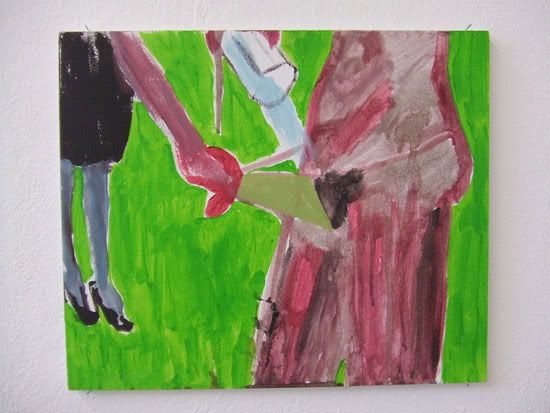 A well-placed glass of water would make these sexist dickheads cool down!
Let's shoot pretty, waif-like hipster boys in a tombola rifle game!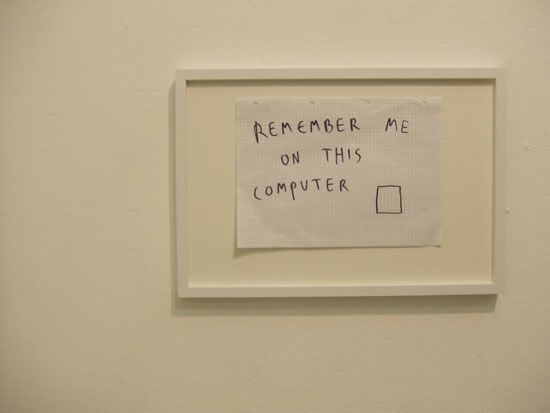 In memoriam Web 2.0, with apologies (presumably) to David Shrigley.