1. The DJ from my after-party, Nan-Hi Kim, posted a link on her Facebook page to this video, Heartburn by The Wake. This Glasgow band -- they clearly wanted desperately to be New Order -- was signed to Factory Records, and this video shows them performing at The Hacienda in 1983.
2. Can you spot Bawby? Correct -- the bass player in The Wake at this point was
Bobby Gillespie
. That adorable little boy in the blue light, the one with the receding chin, is Bawby. He was kicked out of the band shortly afterwards, and formed Primal Scream the following year.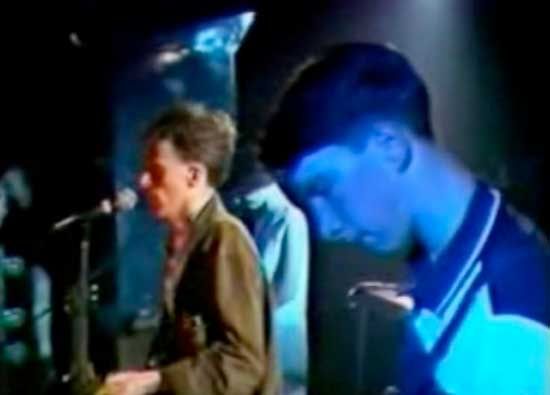 3. At my reading on Saturday night I told the story of how I first came to Berlin in a tour van with Primal Scream in 1987, and how I was put in charge of Bawby by the tour manager, to stop him collapsing in a gutter. We went to about five bars, I said, and Blixa Bargeld seemed to be in all of them. Bawby demonstrated a suspicious ability to snap out of his drunken, drugged floppiness the moment there was the possibility of sex.
4. People who like Primal Scream and people who don't tend to say, essentially, the same things about the band. James Brown
in The Guardian
three years ago called them "a sort of biker gang made by Airfix". I'd say that they're the Lilliputian Rolling Stones.
5. My favourite Primal Scream album is
Vanishing Point
, from 1997. I like the Gregory Isaacs feel. 1991's Screamadelica is an okay house record, but has subsequently been absurdly over-rated in the UK press. Higher Than The Sun, though, was a genuinely innovative single.
6. Primal Scream are a weirdly Janus-faced band. Their "high energy rock and roll" sub-Stones face is dismal and dire, but their experimental stuff puts them in another class entirely to the plodding, deeply conservative, Status-Quo-like Oasis.
7. I probably share Bawby's politics to some extent. His lyrics are pretty terrible and his voice is no great shakes, but Bawby has undoubted charisma, based partly on the fact that -- however much of a rock'n'roll bad boy he pretends to be -- the weak-chinned nerd in him always peeps through. He has a nice boyish grin, too.
8. Japanese girls -- the kind I like -- like Bawby. Hisae on Bawby, for instance: "He's a star. His nose is very strange like a guinea pig, which is very cute." So clearly I can't say a word agin Bawby,
or I'll no get ma tea
. (Kyoka, on the other hand, has never heard of him.)
9. Bawby looks a bit like Bob Dylan in the advert he did (with his wife, fashion stylist Katy England) for Uniqlo. Generally, Bawby is well-preserved for his age (he's 47 if he's a day), but his skin looks a wee bit leathery.
10. Bawby is 50 going on 15. It's both tragic and admirable that he never grows up.
11. Or does he? Recently, Bawby
slammed his local pub
, the Alma in Islington, for playing loud music. In a cliping letter to the council, Bawby said: "There was a live percussionist playing along with the records, the sound was of a very high frequency which reverberated into my bedroom and my children's bedroom. I found the repetitiveness disturbing and I was unable to sleep because of it." He also said extending licensing hours "would disturb the peace of our beautiful street and (attract) noisy, drunk people to our area." See, that's the weak-chinned nerd in Bawby speaking, there. Endearing!
12. The last time I saw Bawby in the flesh was at the Frieze Art Fair, last October. We grunted a perfunctory greeting at each other. Just the night before, by some strange co-incidence, I'd dreamed that Bawby had two children named Wolf and Blitzer. This was very funny, both in and out of the dream. (His children are actually called Wolf and Lux. Wolf Blitzer is a CNN anchor.) I thought I might tell Bawby this joke, but he disappeared like a ring of pixie dust.
13. I've always thought that my cousin Justin's song (a hit single of sorts for his band Del Amitri) Not Where It's At is a lament about not being Bawby. Here's Justin singing a cabaret version of the song about being rejected by a girl because he's not trendy enough:
14. "She wants that one bit of geography I lack... I'm not where it's at" is, it has to be said, a more intelligent lyric than anything Bawby has ever written. But Bawby remains cooler than Justin, in the one-dimensional definition of cool (never back down, never self-deprecate, never show a moment of self-doubt).
15. The last Primal Scream video casts Bawby as an axe-murderer in a rip-off of Dario Argento's Suspiria. By the end of the vid, nerdy Bawby has murdered all the pretty models, which is rather sexist of him. I think a letter of complaint to the Fashion Council might be in order. "Dear Sirs, it has come to my attention that Bawby, a nerd with a weak chin, has chopped up several fashion models with an axe..."
16. Bawby-as-murderer reminds me of when I was giving a lecture in Stockholm in 1993. Simon Frith came along. I was slagging off the Mercury Prize, somehow unaware that Frith had been chair of the judges and awarded the first Mercury to Primal Scream the year before. Afterwards, at the bar, we told him the joke story we'd been spinning out (me, Neill Martin and James Harrison) in the tour van: if each man kills the thing he loves, Bawby would have to kill Mick Jagger. Simon Frith said "I'm sure it was very amusing in the tour van."
17. Bawby was recently subject to some
character assassination
at the hands of a member of Bruce Springsteen's E Street band. Steven Van Zandt is alleged to have called Bawby a "waste of space" at SXSW, but if you watch the video he never uses that phrase, just says that Primal Scream "could be the greatest rock band in the world" if Bawby weren't a drug addict.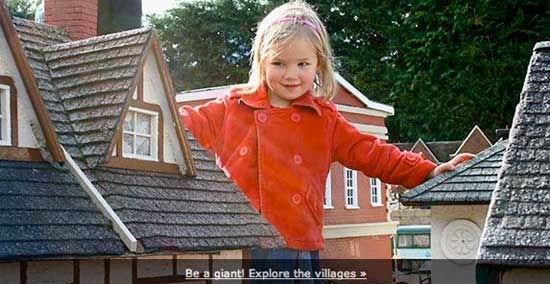 18. I don't think Primal Scream can ever be the biggest band in the world, but they could certainly be the biggest band in
Bekonscot Model Village and Railway
. If Bawby could just, you know, clean up his act.