The run-up to today's publication of
The Book of Jokes
by Momus – one of the most anticipated publishing events anywhere – has seen unprecedented precautions.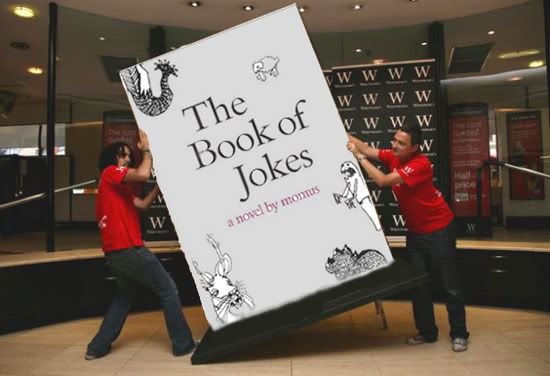 The single copy of the novel available to reviewers has been kept under 24 hour guard in its own chain-link enclosure, monitored by closed-circuit television cameras and patrolled by muzzled alsatians. Journalists who have seen the book have been asked to sign a non-disclosure agreement about plot developments past page 150, with a stay in a Group 4 detention centre threatened for anyone publishing spoilers.
Anyone, that is, except the Mail on Sunday, which published
the first two chapters
of The Book of Jokes in a special 8-page pullout section last weekend.
As
The Guardian reported yesterday
, preparations for the book's official unveiling midnight on Monday have been feverish, both on the part of booksellers (like the Waterstone's employees seen above working late on Monday night) and other publishers; in an attempt to gain a fleeting appearance in front-of-stores before The Book of Jokes makes its debut, authors including Sebastian Faulks, Nick Hornby, William Trevor,
Nick Cave
and
Tao Lin
have had the publication dates of their latest works brought forward.
Momus' last book,
The Book of Scotlands
, sold 81 million copies and holds the top four positions in Britain's list of highest-selling paperbacks.
Dalkey Archive Press
are said to be printing 6.5 million copies of The Book of Jokes, the largest initial print run in their history.
Many in the publishing and bookselling industries are hoping that the Momus blockbuster will singlehandedly save their business, which –
The Independent reports
– is struggling amidst recession and a general indifference to literature.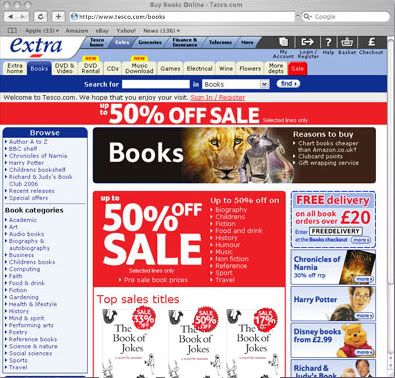 "There is always a pretty good line-up in September ahead of the Christmas market," Simon Burke, fiction buying manager at Waterstone's, told the newspaper, "but this year's list is unprecedented. Most publishers look to the potential for getting a book to number one in the week that it is published, and they realise that is nigh on impossible if they go head-to-head with Momus."
"There's no doubt that when The Book of Jokes is published it will dominate for quite some time."
Cave and Lin's publishers responded that although being held off the top spot by Momus will make their authors depressed, "depression, with these guys, doesn't necessarily mean bad business."
Meanwhile, The Guardian
has reported
that writing The Book of Jokes left author Momus "crippled with nerves".
In a rare interview, the reclusive author said that he was already writing The Book of Jokes when he started to realise that The Book of Scotlands "would be big".
"The thing that happened to me and must happen to any writer who's had success is that I temporarily became very self-aware," Momus
told Parade
. "Instead of writing and saying, 'This is what the character does,' you say, 'Wait, millions of people are going to read this.' It's sort of like a tennis player who thinks too hard about a stroke – you're temporarily crippled."
But Momus overcame the paralysis – "I realised that none of it had any relevance to what I was doing. I'm just a guy who tells a story." The resulting novel has been
described
as "a fun straddle between Rabelais and Robbe-Grillet."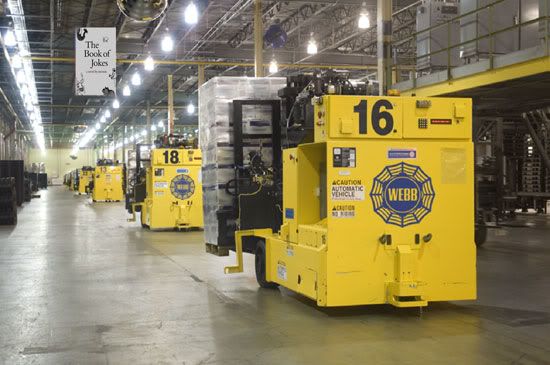 The Book of Jokes may match the sales of The Book of Scotlands, but no single title can keep afloat a British publishing industry which, at the current rate of decline, will slip below the waves within a decade. In the first quarter of 2009 alone, the value of sales in Britain's £4bn book publishing industry fell 6.5%. The volume of books being sold has stagnated for the last two years at around 855 million books per annum.
There have been redundancies at publishing houses previously thought to be recession-proof: Penguin last week announced it was "preparing for the future" by making 100 staff at its London office redundant, or about 10% of its workforce; Random House and HarperCollins have already shed 5% of their workforces. In April, Waterstone's blamed a 4.5% drop in its sales on declining interest in celebrity biographies and travel books.
"The publishing fixation with celebrities has been one of the less edifying trends of recent years and I think perhaps that is beginning to cool," Liz Thomson of book news
website
BookBrunch
told The Independent
.
Publishers are also beginning to cool on authors. "I know of at least one respected author," says Thomson, "whose previous books have sold moderately well but has been told by their mainstream publisher to go elsewhere."