"Learning from Japan" is a theme I keep coming back to, a sermon I keep preaching. Opposed to the crude view I call "Japan Original Sin" (people who harp on about research whaling, war criminal shrines and textbook lacunae, and with whom one eventually, inevitably, ends up playing a futile game of Atrocity Snap), the "Learning from Japan" meme simply suggests that Japan's
difference
from Western practice is valuable, precisely, to the West. We can't learn anything from people who think as we do. For the same reason, men can learn more from women than they can from other men.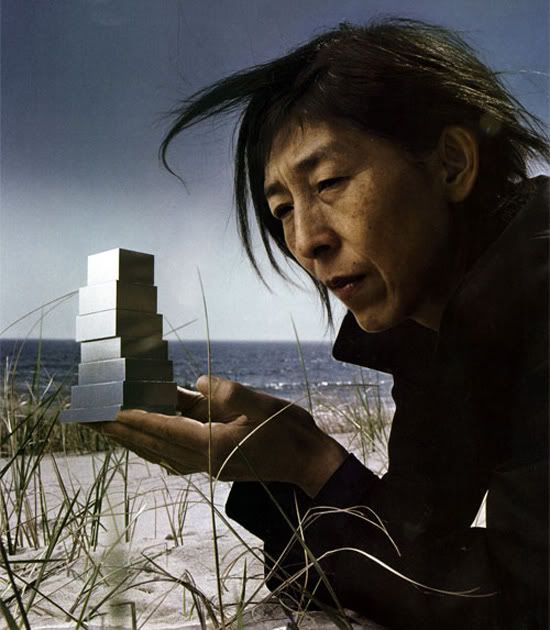 The architecture world will get a chance to learn from Japan -- and from a woman -- in 2010;
SANAA
's Kazuo Sejima has been
chosen
as the curator of
The Venice Architecture Biennial
. I'm pretty sure she's the first Japanese to get this job; she's certainly the first woman to do so. A clue to her focus comes in a brief statement she's released saying that "a significant point of departure could be the concept of boundaries and the adaptation of space... it could be argued that contemporary architecture is an afterthought and perhaps an easing of borders themselves." That's a fresh thought already; architecture as an easing of borders in a time when they're generally stiffening.
I blogged last week about a new book from Lars Müller,
The SANAA Studios 2006-2008. Learning from Japan: Single-Story Urbanism
. My title today comes from there. The blurb explains: "During three spring seasons between 2006 and 2008, Kazuyo Sejima and Ryue Nishizawa taught at the School of Architecture at Princeton. The SANAA Studios explored Japan's contemporary society as a context for architecture and considered its particular perspective on space, the personal and the public realm. Design exercises were situated within the specific demographics and social variables of three distinct sites in Japan...
"As an overall thematic it asks: What can we learn from SANAA?" Browsing the book at Pro-qm, I got the strong impression that what we can learn from SANAA is something to do with a relaxing, elegant lightness and understatement, something to do with minimalism and gentleness, and something to do with a feeling of calm that permeates Japan very noticeably whenever you spend time there. Iwan Baan's photographs of SANAA buildings filled with schoolchildren or middle-aged culture tourists made me think of Alasdair Gray's excellent maxim: "Work as if you live in the early days of a better nation."