Sure, sure, sure, Tokyo's all steel, plastic and concrete. They don't let anything get old here; they tear it down and rebuild it all bland and sterile the moment anything approaching "charming patina" encroaches. But, but, but there are nooks and niches where old things persist. Oldie restaurants, for instance.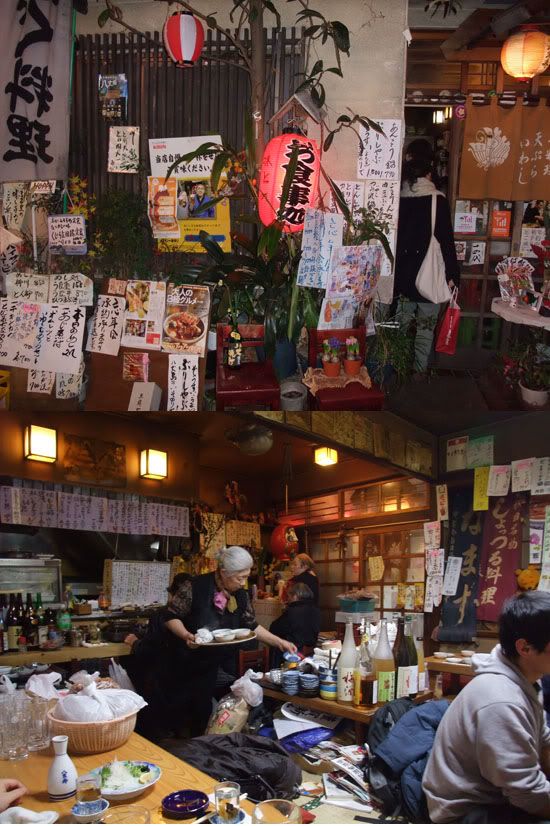 This is
Ajitome
in Sangenjaya, for instance. We brought Hisae's fried Satoshi to this fugu restaurant last night because we loved it
last time we came
... despite the presence of "research whale" on the menu.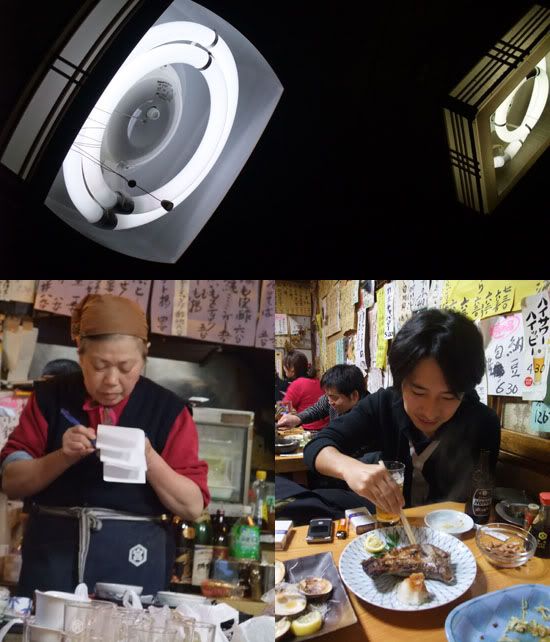 Ajitome has classic oldie charm; the two
obasantatchi
who run the place have a Breughel look and a pleasant scatty informality; they heap used plates up on a messy table, and often come and plonk themselves down to chat with the customers. Their headscarves, neckerchiefs, monogrammed aprons and hairstyles impress me much more than anything I see in Harajuku; somehow they remind me of characters in a Miyazaki animation.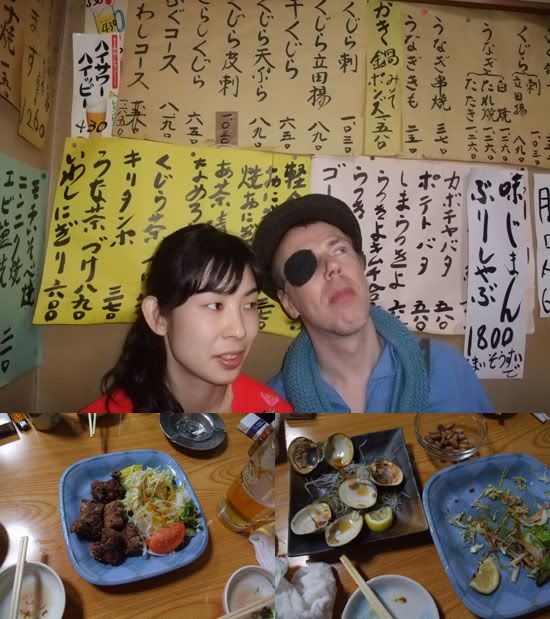 Another scatty-charming oldie patina dive we've loved is a little Chinese-influenced place near the JR line Otsuka stop (it's on the way to Misako and Rosen gallery).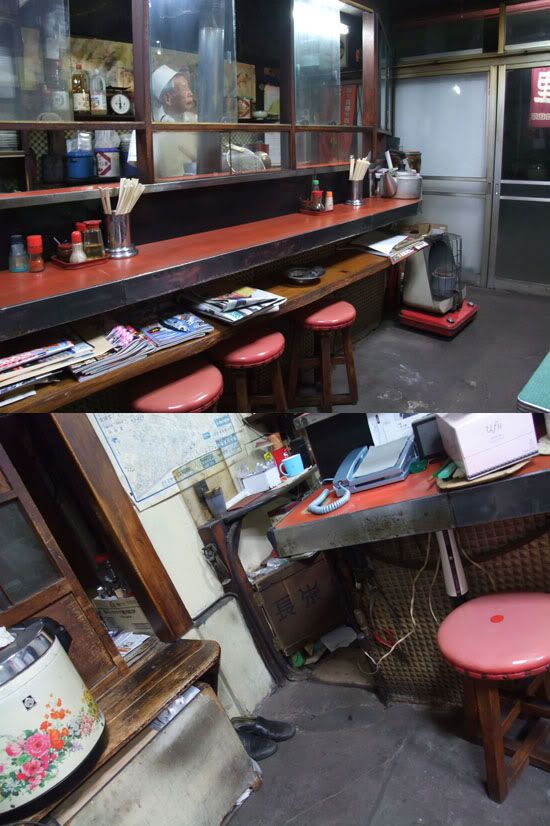 The 84 year-old sole operator of this quiet but fascinating place told us he started the restaurant in 1959. His living quarters are directly behind it, divided from the eating space by a step and a sliding door, with a pair of slip-on shoes waiting on the concrete floor of the restaurant.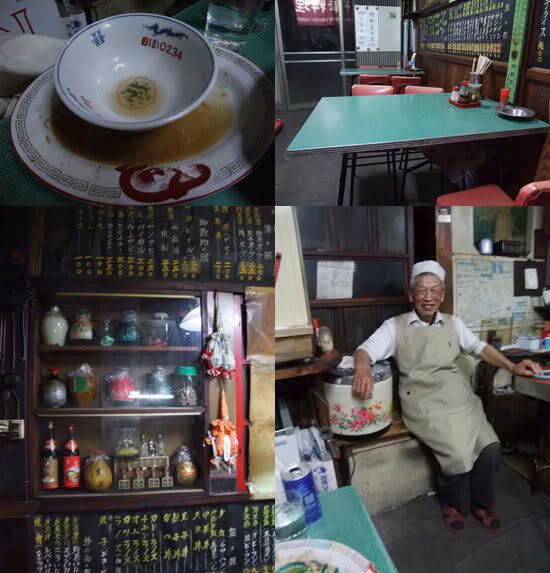 All the crockery in the little eatery was marked with the restaurant's phone number, presumably so you could report missing items that turned up elsewhere. But the plates must've been made in the 50s; Tokyo's phone numbers have long since acquired a few extra digits.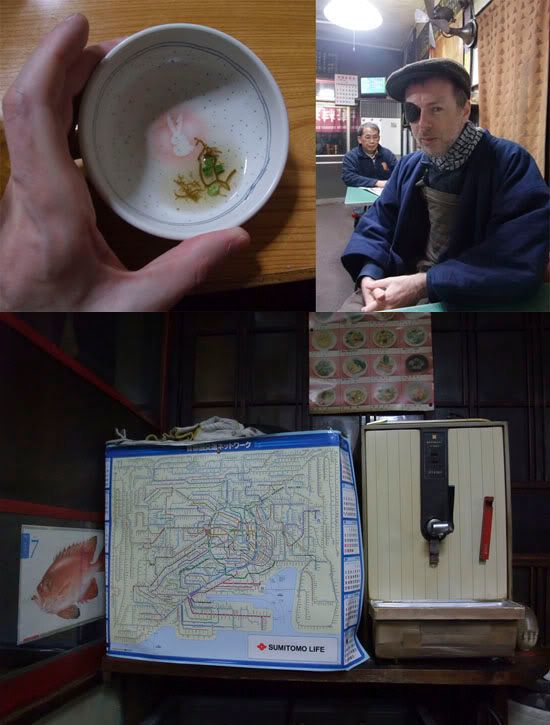 The Otsuka proprietor was a bit deaf, but friendly. His hobby wasn't hard to guess; the place was littered with fishing magazines.