Hisae and I will board a bullet train to Osaka on Wednesday and spend three weeks at points south, mostly Kansai, so our Tokyo time is drawing to a close, alas. Most of the precious substance of the last three weeks has barely made it into these pages; the research I've been doing for the Aftergold show, the daily meetings I've had with friends, old and new.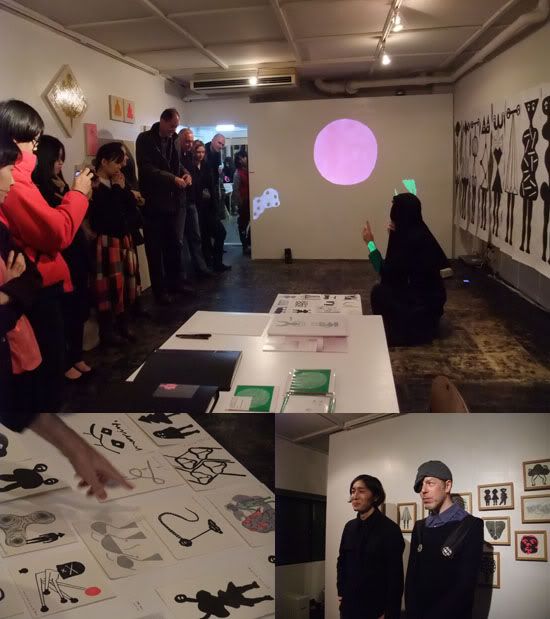 Last night's Unreliable Tour Guide performance at
NOW IDeA
was shamanic fun; I turned artist
Yusuke Mashiba
's (very nice, outsider-ish) ink drawings into the gods of a parallel universe, and also interviewed the artist, posing questions like: "Would I find a black carton of black milk in your fridge?" and "Are you jealous of cockroaches?"
Another high point came on Saturday night, when we went to see excellent absurdist theatre group
Crack Iron Albatrossoket
at SuperDeluxe. Their piece, entitled Yojohan Oasis Rocket, ended with a blistering live performance from Oorutaichi, whose set with choreographer-dancer Masako Yasumoto in the Spectacle in the Farm video projected last week at Vacant was one of the most thrilling and inspiring things I've ever seen.
For me, the filament of life burns more brightly and beautifully in Tokyo than anywhere else; the question almost everybody asks me is: "Why not live here?" I've run out of reasons, so I'll just say (an Albatrossoket motto) BECAUSE WE ARE BLOK HEADS!