In Germany, when you rent a flat what you tend to get is a pristine white shell with floors of wood or laminate and walls covered in white-painted Rauhfasertapete, the ugly woodchip wallpaper seen by landlords, decorators and rental agencies as "neutral" (in fact, it's nothing of the kind). If you want to live in a space with any character at all, one of the first things you have to do is strip or cover the Rauhfaser.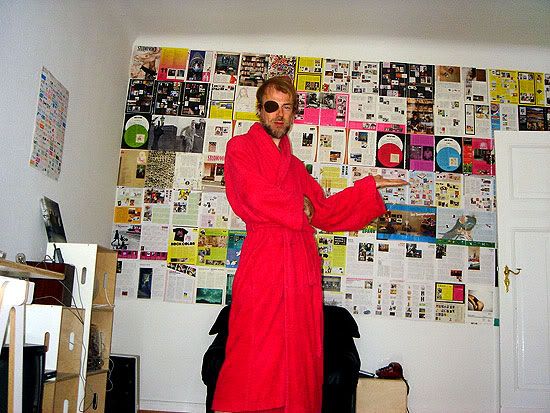 In keeping with my decision to make give my new Neukolln apartment the look of a "dense information environment", I've been sticking up copies of my favourite magazine to get that cluttered, Japanese look. Here's what just two copies of Studio Voice look like, turned into wallpaper. (They're both Art Book specials, three years apart. I actually prefer the design of the 2003 magazine to the 2006 one, but they still have in common that dense, small-pictured "cultural goods" look of the Japanese "mook", a sort of magazine-catalogue-book hybrid.)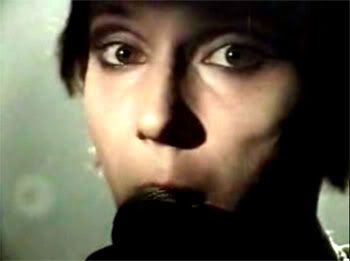 Now that my flat has been transformed by magazines, why not play a track by Magazine, a band who transformed my life when I was a student? Here's Napoleon Bambi himself, Howard Devoto, performing a song called
Cut-Out Shapes from Magazine's second album, "Secondhand Daylight". Don't you just love the deranged, dramatic prog-punk megalomania of it all?