What's going on? Click Opera is in retro-minimalist mode while Momus writes a book.

What book? A full-length fictional confection called The Book of Jokes. If you have any good jokes -- or know a good literary agent -- leave details in the comments section or mail Momus.

When does normal service resume? September 1st.

What's happening in the meantime? This page will be changing every day, with news and announcements and links to old content from the last three years of Click Opera.

What's today's old content?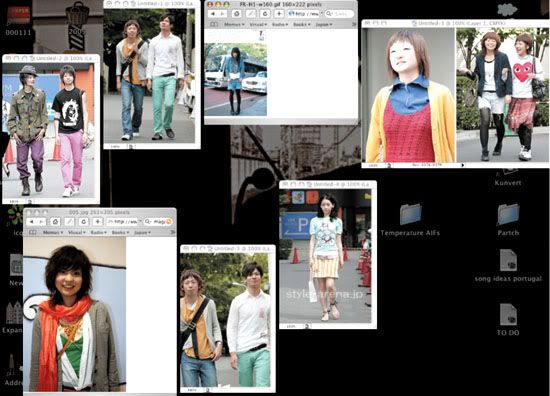 June 12th 2004: Each of us kills our own inner George W. Bush in our own way. To amuse himself, Momus imagines Morrisseyesque ways in which 'George W. Bush' might die.

June 12th 2005: A Chromatic Economist, a Chromatic Geographer, a Symbolic Interactionist and other fictional and real characters discuss colour in Japanese street fashion.

June 12th 2006: Caveat Renter: flathunting with Momus in Berlin Friedrichshain.

Where is Momus today? In Berlin, sleeping off jetlag and writing a funny book.

Next Momus appearance: With Laila France and Kumi Okamoto at the Fleche D'Or in Paris on June 29th.

Momus photos: Flickr.