I'm writing a long fiction called The Book of Jokes right now. Basically it's the story of the world's most dysfunctional family -- a family defined by some of the world's darkest jokes. It'll be published by La Volte in September 2008, initially in French. La Volte will license it to other publishers (if you're a publisher and interested in the rights for your country, contact Xavier Belrose). Here's a mock-up of what the English edition of the book might look like when it comes out next year: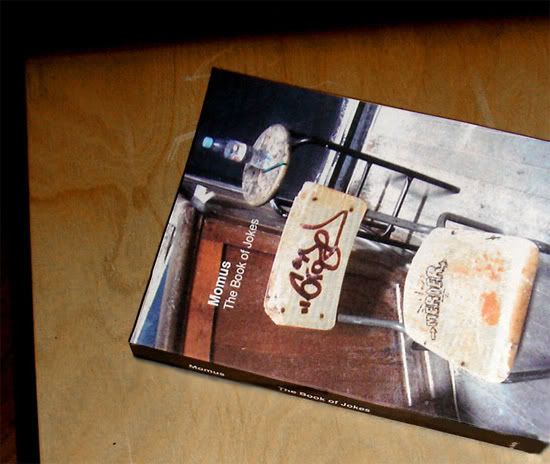 I thought it might be interesting -- very much in the spirit of jokes, which are a kind of open source oral culture, but also in the spirit of 18th century subscription publishing -- to open up the composition process over the next months by doing a series of readings of excerpts of the book (unedited drafts, basically) on a new YouTube channel called bookofjokes. So here's the first reading, a couple of bits from Chapter One concerning our glass house, my father the trouser snake, and the death -- in a hunting accident -- of my uncle The Englishman:



Disclaimer: This material is dark and filthy and sick and deranged. Any resemblance to persons living or dead is a total fucking joke, mate.