Factory Records' Tony Wilson has died, aged 57. It's a shock. I just want to put down here, for the record and for the records, the reasons he was important to me. Not just to me, but to every British indie musician of my generation, and music fans all over the world.

I met Tony just once, at an ICA panel discussion on censorship back in 1998. He was chairing, and I was retailing some sub-Bataille stuff about the importance of transgression. We didn't really see eye to eye. Tony wasn't as anti-censorship as I was -- he said that if one of his bands brought him homophobic or pedophile songs he'd refuse to release them ("Sorry guys, I didn't know you were like that"). The more I thought about this, the less I agreed with it (what is a pedophile song, anyway?). Record labels shouldn't be moral arbiters, and works of art are always morally ambivalent and complex.

I didn't cross swords with Tony on the panel, though I recall getting in a small jibe about New Order selling out when they made their World Cup song. Tony let it go with a smile. I'm sure he loved that World Cup record. He was a bit like John Peel -- Cambridge educated, he came from ostensibly "too high" a social stratum to be dabbling in something as "trivial" as pop music. But certain British brahmin types fall in love with the "rough trade" of the white working class. (Rough Trade was, of course, the name Geoff Travis chose for his indie label. And it was Geoff, not Tony, who signed The Smiths.) A Shaun Ryder could be Tony's muse, a Momus never could. The grass is always stronger on the other side of the class divide.




And so when Tony played my Hairstyle of the Devil video on his TV show The Other Side of Midnight, his only comment was that I sounded a lot like New Order. He had Alan McGee on the show, and his point was that Creation's new thing was Factory's old thing. It was an affectionate punch -- McGee and Wilson were very close. And it was pretty fair comment; New Order were certainly pioneers of the sound. I had all their records.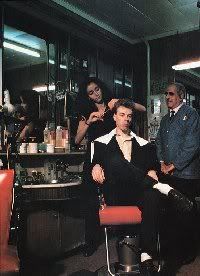 I was getting them free. Why? Because I was dating a FAC number. FAC 161, to be precise.

Let me explain. Tony, having been very impressed with the Situationists (one of many parallels between him and Malcolm McLaren; the name of his Manchester club came from Ivan Chtcheglov's Situationist slogan "The Hacienda must be built"), gave all sorts of incongruous things Factory catalogue numbers. FAC 161 refers to a 1986 deal Factory struck with London record pluggers Out Promotion, run by a tall and svelte Greek-American called Nicki Kefalas. Nicki had been Factory sleeve designer Peter Saville's girlfriend. She handled Factory's radio and TV promotion, as well as Crepuscule's and Creation's.

Nicki and I dated for a few months in 1988, and The Hairstyle of the Devil is a song about a triangular relationship between Nicki, me and Rhythm King boss Martin Heath. Tony would have known this when he played the video. Nicki was plugging the record with a press release that told the whole story. She even appeared on the sleeve.

That's the anecdotal stuff out of the way. I didn't really know Tony as a person. But he defined the whole landscape of British indie music that I launched myself into in the 80s. My first band, The Happy Family, sent out just five demo tapes. One was to Tony at Factory. He never responded, and we signed to 4AD -- themselves very inspired by Wilson's aesthetics. But Factory was the label everyone wanted to be on at the time. Not just because of Saville's amazing sleeves -- they're still in a league of their own, easily the best sleeves of their era. Not just because of the mythical aura the label had. But also because of the legendary Factory non-contract contract.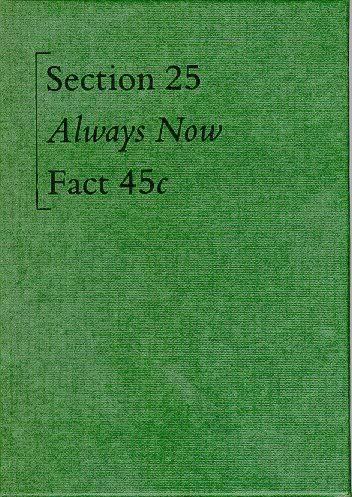 And this is why it infuriates me when people say (as some have, even on the day he died) that Tony was a bad businessman. He was an amazing -- and influential -- businessman. Or should we say "anti-businessman"? His contract was a verbal one based on trust. He split profits with the band 50/50. I didn't sign to Factory in 1982, but in 1986 I signed to Creation and Alan McGee was operating the same deal with his artists, directly inspired by Tony Wilson. No paper contract, a handshake deal, 50/50 profit split. I recorded cheaply, and made profits almost immediately. True to our deal, Creation split them. All my Creation releases made profits. It was enough for me to live on. I signed off the dole in 1989. Thanks, Tony!

Sure, Blue Monday's lozenge-cut sleeve cost so much to print that the label actually lost more money the more copies they printed. But even that isn't bad business. It's an investment in mystique, and a bold statement that lavish elegance counts more than profit. "Some make money, others make history," is how Tony put it.


Tony was indie at its best. Arty packaging, high textural values, an ability to attract the most creative talents to his side (Martin Hannett, great producer!), the ability to consolidate a cultlike following and generate mystique and glamour, and above all that sense that something mattered more than money. That this was art, and this was culture in the making. Even Tony's much-vaunted pretentiousness is indie at its best.

Above all, Tony released some of the best indie records ever. Joy Division, New Order, Section 25, his Factory Classical releases, Wim Mertens, A Certain Ratio... A good businessman isn't someone who gives shareholders dividends -- or even provides himself with an adequate pension plan or medical coverage. No, a good businessman is someone who creates an amazingly good company, a company which inspires people and changes the world, a company without which a large number of brilliant things simply wouldn't have happened. Tony was one of the best.

Here's an interview with him, and here he is (played by Steve Coogan in the film 24 Hour Party People) meeting God. Who, naturally, turns out to be himself.