This week sees me in Sweden, presenting three events in two cities:

Wednesday November 21st
Momus presentation "She's Been Done!" at Pecha Kucha GBG vol #5
Gothenburg, Sweden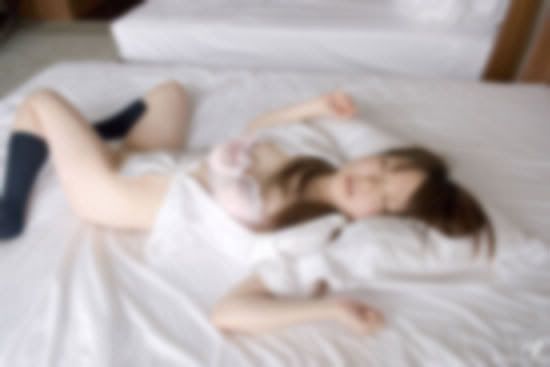 For his first pecha kucha presentation, "She's Been Done!", Momus presents 20 post-climactic images from Japanese soft porn sequences. On sites like S-Cute, the genre is very formulaic: in around 40 pictures, an erotic encounter in a love hotel is documented, and almost always ends with an image of the girl, her clothes in disarray and sperm on her body, lying alone on the bed. The theme-and-variations typology of these
disordered "done" pictures interested Momus, reminding him of an article in IDEA by one of his heroes, the Japanese design writer and artist Kyoichi Tsuzuki, who travelled to Korea to document a 94 year-old "active scrapper" who collects girlie pictures. So is Momus Tsuzuki, finding this an appropriate subject for a series of thoughts about design, or his old man, happily scrapping? And what message might these messy pictures have for designers -- people who often prefer "finished" to "done"?

At 8pm host/founder Jesper Larsson will present the Pecha Kucha book. The presentations start at 8.20pm:

1. Råvara/kvarnen
2. Lovisa Ringborg
3. Henrik Wallgren
4. Tomas Ferm / Spotcity.se
5. Christine Gustafsson
6. Karl Palmås
7. Robert Lindberg
8. Staffan Bengtsson
9. Anna Byvald
10. Momus

Pecha Kucha GBG vol #5
Nefertiti
Hvidfeltsplatsen 6
Gothenburg , 411 20
+46 31 711 1533

http://www.pecha-kucha.org/gothenburg/
http://www.pecha-kucha.se/

Friday November 23rd
Momus presentation "Down With Fun!" at Krets Gallery, Malmo, Sweden.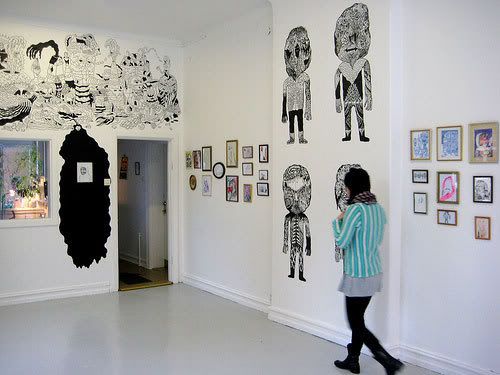 We live in a world where certain values are axiomatic and unquestionable. In France, for instance, just about anything can be justified as long as it's done with "passion". In England and America, curiously, even the most respectable people want to couch their enthusiasms in terms of drug addiction: this man is "hooked on stamp collecting", that one needs his multivariable calculus "fix".

And just about everywhere, "fun" reigns supreme. Not beauty, not ethics, fun! It's a value you're never called on to defend. Japanese designzine Pingmag recently ran a headline "No fun, no design!" So when did design stop being about making things work and start being about making things fun? How long before we invade Iran "for fun"? Before murderers justify their crimes with the line "You've got to have a bit of fun once in a while, haven't you?"

Tonight -- for one night only, and just for fun! -- we're going to think the unthinkable. That there might be better values than fun. That fun, in a world where it's compulsory, might not even be fun any more! Sure, we're down with fun. But tonight, for fun and against it, we're going to be trying out the idea: Down With Fun!

Krets Malmo
Kristianstadsgatan 16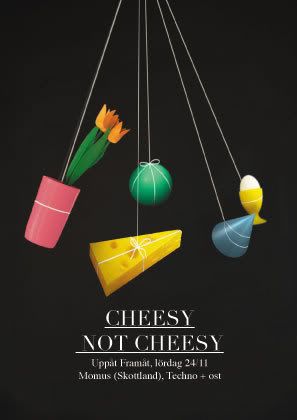 214 23 Malmö
SWEDEN

http://www.myspace.com/kretskrets
http://www.krets.info

Saturday November 24th
40 minute Momus concert performance at Cheesy Not Cheesy club event
Uppåt Framåt, Gothenburg, Sweden

CHEESY NOT CHEESY
@ Club: "Uppåt Framåt"
Address: Magasinsgatan 3, Göteborg, Sweden

22.00-02.00 (Momus performance at 23.00)
Entrance: 40 sek (incl. wardrobe)
http://www.uppatframat.se
Facebook Group: http://www.facebook.com/group.php?gid=20505602432