I don't keep a blog just to try and get comments, really I don't. I keep a blog to document the things that interest me, to remember stuff I'd otherwise forget, to prevent myself being forgotten, to develop ideas about art and life, and to accumulate cultural capital -- the hell bank note of class warfare. But it's always interesting, as a year ends, to look back over the Click Opera entries that got the most and the least comments each month.


The general picture that emerges in 2007 is the same as the previous year's:

The subjects that got you commenting: America, Hitler.
The subjects that left you mute: Art and design.

Comment levels on the big hitters were higher than the year before, partly because of an invasion by a bunch of teenagers. The year's lowest comments came when I threw Click Opera into Retro Necro mode in order to concentrate on writing my novel instead. Full service blogging returned pretty quickly: I just couldn't stay away. Dialogue does indeed trump monologue.

January 2007




HIT
Down with jeans!
149 comments
A world in which 80% of people are wearing the same basic design of trouser cannot be a healthy one!

MISS
Misa opens her own gallery
13 comments
Misako Rosen has chosen Minami-Otsuka -- an area famous for mosques, porn and Pakistani curry stalls -- as the district for her new art gallery.

February 2007

HIT
Tell me a joke!
166 comments
I'm very interested in the subject of jokes right now. I want to write a "Book of Jokes". So tell me your favourite joke.

MISS
Transmediale 07: post-bit milk
9 comments
Berlin's seemingly constant flux of festivals has brought us, this week, to the part of the calendar reserved for the Transmediale, an annual event lasting a week, and marking the place where art and digital culture meet.

March 2007

HIT

Brick-and-mortar conservatism
134 comments
Is there a link between owning a house and conservatism? Intuitively I'd say yes, there is, and that conversely there's a link between renting and radicalism.

MISS
The ten-year-long March
26 comments
A little formatted content guide stretching back ten years of the Momus website and blog. It seemed like an interesting idea at the time.

April 2007

HIT
The problem lays a floral wreath at the grave of the problem
125 comments
More than ever -- the week of the Virginia Tech shootings -- America feels like an Other. Why don't the guns die as readily as the people they kill?

MISS
Magazines as time capsules
11 comments
In which we discuss design veteran Steven Heller discussing 60s youth culture, psychedelia, underground publications, and his early art direction.

May 2007

HIT
iMomus Wired column, May 22nd 2007
57 comments
Since Wired News won't print my latest column about the hidden link between Apple's GetaMac campaign and Norman Mailer's "White Negro", I print it myself. A few days later, Wired fires me.

MISS
Bright Life Mascot Cleaning's Kuri-Chan says: "Stay sustainable!"
6 comments
12 on-the-fly observations from the streets of Tokyo.

June 2007




HIT
Panned Labyrinth
97 comments
In which I call Pan's Labyrinth "a terrible film, deeply impoverished both in imagination and in its moral vision, stale to the core, and brutal to boot".

MISS
Retro Click: The music's all that matters. The art about the music's all that matters.
1 comment
The year's comment nadir comes when I've thrown Click Opera into Retro Necro recycling mode in order to concentrate on writing my novel. You all concentrate on yours too.

July 2007

HIT
Is Jonathan Meese a fascist?
79 comments
Let's face it, everybody still loves to talk about Hitler. In fact, by getting people to talk about Hitler you can even trick them into talking about art. All you need to find is an artist who sieg heils.

MISS
Rabu-rabu kappuru
6 comments
Alin and Chie dress up as Nick and Hisae. Nobody cares.

August 2007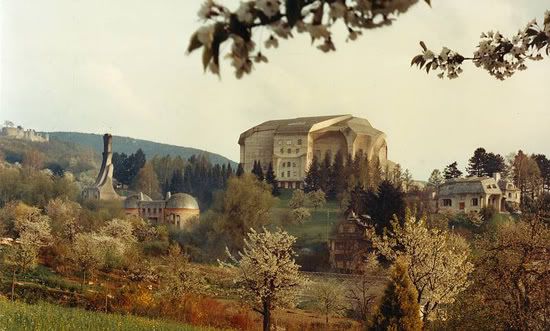 HIT
Tutti frutti requires fruit, but "folk soul" doesn't require Hitler
76 comments
Licensed to kill? No problem, mate. But licensed to talk about "the rejuvenating power of the German folk soul"? No way!

MISS
Berlin music stuff
8 comments
I knew I should have framed this as "the rejuvenating power of German folk soul music -- live tonite"!

September 2007

HIT
I become a sex object. And it's wonderful.
109 comments
Me and the LOLZGIRLZ are in our honeymood period. Later in the year we'll have some tiffs about something or other.

MISS
With Time: a Leo Ferre video installation
11 comments
No slash fiction about Leo Ferre = no comment credibility, apparently. But actually these video installations were one of the year's most interesting innovations on Click Opera.

October 2007




HIT
Recordings received whilst world-wandering
99 comments
In which I review a bunch of CDs people have given me.

MISS
This entry was written on an iPod Touch
16 comments
I'm excited by my new toy -- and the new New Museum on the Bowery. You aren't.

November 2007

HIT
Dandies skull-to-skull
144 comments
Sebastian Horsley's comments prove provocative.

MISS
High on horse
6 comments
Report on the Gothenburg Biennial, dubbed "Rethinking Dissent" by the curators. Dissent goes un-re-thought by you lot. (Or is your silence "dissent" against curators? Aha, subverting subversion!)

December 2007

HIT
I will see you in far off places
111 comments
No, we don't have Hitler this month, but we have the next-best thing: Morrissey. He doesn't like immigrants -- even though he is one!

MISS
Akio Suzuki and the joys or orientalism
11 comments
Sorry, Akio, you may be a terribly nice old man making terribly nice old music, but if you don't say the odd controversial thing nobody's going to give a fig!


There it is, then. A picture not radically different from 2006. Why bother? Because "cultural capital acts as a social relation within a system of exchange that includes the accumulated cultural knowledge that confers power and status", no doubt. Happy Christmas, clickers!