"What would Click Folk or Glitch Folk sound like?", the Other Music newsletter demanded of its readers back in January 2001. "What would Alan Lomax have said if, in 1965, the Newport Folk Festival had been invaded by geeks playing modular Moogs? On Folktronic Momus gives us an idea of what traditional folk music might sound like when married with modern-day electronics. The result is like nothing you've heard before."





Hype aside, the clickfolk, glitchfolk thing was, at the turn of the century, as startling as it was inevitable. Spurred on initially by an angry article in The Face entitled "Who's Faking the Folk?" (a riposte to Beth Orton and her ilk), I published an essay on the Momus website in September 1999 which neutralised the Face's rockist hypocrisy charges by proposing: "Let's imagine a variant of Folk style which, like Camp, loudly and proudly proclaimed its inauthenticity."





"Stars Forever," continued the manifesto, "with its Moogy shanties, forebitters, and broadside ballads, has already begun my efforts to build a catalogue of fake folk music. But I want to go further. I want to release a compilation on Analog Baroque next year of attempts to 'restore' this Switched On Folk which never really existed, but should have. I want to make a parallel world in which sincere jokers compiled a National Folk Synthesiser Archive composed of faked field recordings of hillbillies playing early synths, gap-toothed agricultural workers plugging in ARPs and Korgs for the village hootenanny while bearded, bespectacled researchers, sent by Marxist government bureaus to compile an Elektronische Volksarchiv of Folk Artificielle, set up UNESCO standard-issue ethnological tape recorders. The record will probably be called Fakeways: A Sampler. Anyone can submit material, with or without vocals, and those chosen will be paid in shetland wool and electronic sporrans."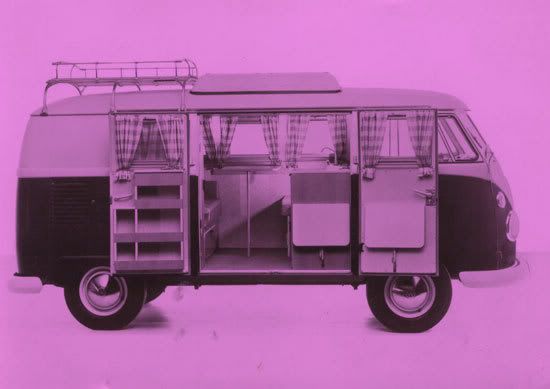 Nine years later, this "click folk" or "glitch folk" or "folktronica" thing is no longer so outlandish, no longer such a novelty, no longer such a lonely trek. So many people (including me) have made chopped, darkfolk tributes to cult pagan horror film The Wicker Man that there's even a subgenre called "Wickerfolk". Everybody -- well, almost everybody -- now has Comus and Incredible String Band mp3s in their collection. Everybody's got some Four Tet, some Books, some Colleen, some Devendra, some CocoRosie. Some might have been to folk clubs like Bob Stanley's Swaddling Songs, or seen beardy young neo-folk artists like The Train Chronicles, Mathew Sawyer and the Ghosts and Emmy the Great (okay, she's not so beardy) playing in Hoxton or modeling folksy clothes in fashion mags. Others are already booking their tickets for the Green Man Festival (named after the pub in The Wicker Man).

It's all been going long enough for bands to have started folksy, gone electro-glam, then come back to folk. Have a listen to Little Bird from the "folktastic" new Goldfrapp album Seventh Tree, for instance, and think of how some have taken to calling Madonna "Oldfrapp".

A decade is long enough for the popportunistic pop world to do to fake folk all the things we know it tends to do: to invent, to experiment, to hybridize, to accommodate, to imitate, to sell, to naturalize, to universalize, to kill, to revive. I'm -- naturally! -- much more interested in the first processes than the last ones, so I won't be buying Goldfrapp's newie or Oldfrapp's eventual tribute to it. But I'm quite interested in the "universalizing" bit of the process, because it's a bit like seeing your kids grow up and charm the pants off people. Right now, my favourite universalizers of the fake folk meme are Tunng.




Tunng started in 2003 as a duo -- Mike Lindsay and Sam Genders -- who worked in a studio under a girly fashion boutique (the entrance was through the dressing room, so they tended not to go out during shop hours). At first they sounded like The Books and did cover versions of "The Maypole Song" from The Wicker Man. Here's "Woodcat" from their second album, released in 2006:



"A quirky, distinctive blend of ancient and modern," said Andy Gill in The Independent, "its combination of acoustic guitars, folksy ruminations and glitch-tronica rhythms resembling a digital-age Pentangle. It's one of the more successful exercises in folktronica since Momus first coined the phrase back in 2001... The 10 songs here all sound as if they were composed on some remote Scottish island, then electronically interfered with en route."

That dialectic between nature and artifice is a delicate one to maintain, and I'm a little worried by the gradual disappearance of the disruptive electronics in Tunng's work. For instance, despite a general (and not unpleasing) Simon-and-Garfunkelness, Jenny Again still dares to glitch things up in an interesting way midway through:



But the newest single, Bullets (half a million views on YouTube, not bad, boys!) goes all Mungo Jerry, while the video recalls Peter Gabriel's "Sledgehammer" or Tears for Fears circa "Sowing the Seeds of Love". It's still nice, very nice, but it doesn't offer quite enough delay, enough challenge. Same goes for the band's engaging live version of Fair Doreen, set in front of a green VW Westfalia Campmobile. It's got nature, sure, and that's good, but it's also got naturalized, and that -- in a genre which derives a lot of its power from setting the manmade and the pastoral somewhat against each other and watching interesting contradictions emerge -- might sap some of the power rather than power the sap.