Because we share the same initials -- and possibly because of some perceived campy hauteur -- some reviewers have thrown Noel Coward comparisons into my record reviews. In fact I'm a lot more Sitwellian than Cowardly.

The reason you have to choose between the two camps is that, for about five years in the 1920s, they were at war. In 1922, hidden behind a curtain, the shy, skeletal Sitwell read her poems through a megaphone while a chamber group played music William Walton had written to accompany it. "Facade" is an English anticipation of Brecht and Weill's takes on jazz and ragtime, a completely artificial fusion of the European salon tradition and negroid pop music which, like "Threepenny Opera" or the "Mahagonny Songspiel", takes both genres into realms of rich strangeness. I've loved it from the moment I heard it, aged 12, and to my mind it's much better than anything Noel Coward ever did. Sitwell was joined by her aristocratic brothers, Osbert and Sacheverell (the quiet one). Osbert's Who's Who entry listed his hobbies as "regretting the Bourbons, Repartee, and Tu Quoque" and his favourite sports as "pelota, kif-kif and the pengo". It was this kind of thing which later led F.R. Leavis to remark, unkindly, that the Sitwells would go down in the history of publicity, not of art.

In 1923 Coward had his first stage musical success with "London Calling", and his first hit record in the form of the excruciatingly hackneyed Parisian Pierrot, the sung equivalent of a sad clown painting:


Mournfulness has always been
The keynote of the Pierrot scene,
When passion plays a part,
Pierrot in a tragic pose
Will kiss a faded silver rose
With sadness in his heart...

But Coward couldn't resist adding to "London Calling" a little skit on the Sitwells' Facade, still fresh in everyone's memories from the previous season. "Swiss Family Whittlebot" presents a poetess called Hernia Whittlebot. Played by Maisie Gay with lesbian overtones, Hernia "breakfasts on onions and Vichy water" while preparing the publication of her new books "Gilded Sluts" and "Garbage". Life, she says, is a curve, art an oblong. "Contours" is a poem Whittlebot reads out to her two brothers:

Round - oblong - like jam -
Terse as virulent hermaphrodites;
Calling across the sodden twisted ends of Time.
Edifices of importunity
Sway like Parmesan before the half-tones
Of Episcopalian Michaelmas;
Bodies are so impossible to see in retrospect -
And yet I know the well of truth
Is gutted like a pratchful Unicorn.
Sog, sog, sog - why is my mind ambitious?
That's what it is.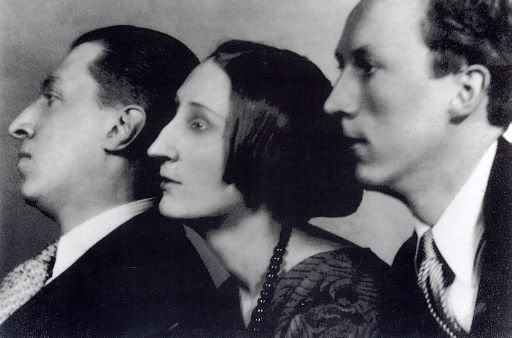 The first thing to notice is that chanelling Sitwell has made Coward a much less hackneyed writer -- someone almost promising. The spoof still falls far short of Sitwell's
own poems, though. Here's "By The Lake" from Facade:

Across the flat and the pastel snow
Two people go... "And do you remember
When last we wandered this shore?"... "Ah no!
For it is cold-hearted December."
"Dead, the leaves that like asses' ears hung on the trees
When last we wandered and squandered joy here.
Now Midas your husband will listen for these
Whispers -- these tears for joy's bier."
And as they walk, they seem tall pagodas;
And all the ropes let down from the cloud
Ring the hard cold bell-buds upon the trees -- coda
Of overtones, ecstasies, grown for love's shroud.

Or read the excellent Four in the Morning, also from Facade, the story of Mr Belakor, "the allego negro cocktail-shaker". This stuff captured my young imagination in a way Coward's slick, commercial fare never could. Some say it's the missing link between T.S. Eliot and Dylan Thomas.

There were four Whittlebot poems in "London Calling". Coward wrote sixteen more and had them privately printed in a volume called "Poems by Hernia Whittlbot" (1923). They later appeared in his 1925 poetry collection "Chelsea Buns". The Sitwells were furious. When Coward wrote to Edith to say sorry, she replied "I accept your apology" -- and didn't speak to him again until the eve of her 70th birthday, in 1957. Coward had written congratulating her on her book "The Queen and the Hive". At last Sitwell was willing to forgive. She sent him a telegram: DELIGHTED STOP FRIENDSHIP NEVER TOO LATE INVITE YOU BIRTHDAY CONCERT AND SUPPER FESTIVAL HALL OCTOBER 9TH 8PM EDITH SITWELL