On the evening of May 15th I'll be making a special appearance at Richmond Library in London (map) as a kind of spirit medium tour guide, taking people on a ghost tour of the library aisles after lights out, trying to make contact, via the books, with the dead people who wrote them.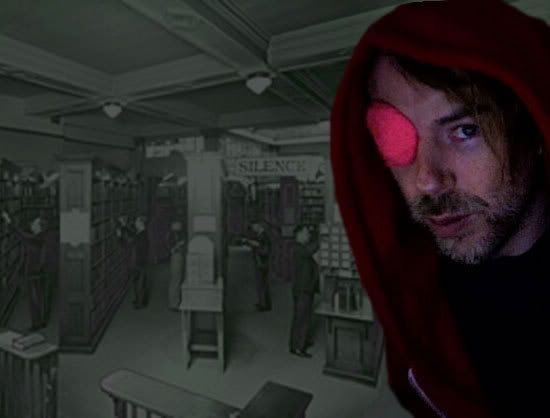 A truly spooky evening, then, lit by torchlight, punctuated by music and spattered, perhaps, by ectoplasm.

Momus Spirit Tour of Richmond Library
Thursday 15th May, 8pm.
Tickets £3, available from Richmond Library or via Online Bookings.