What does it mean to art-direct your own life? I don't know, all I know is that it's a hell of a lot of work captioning and rotating something like a thousand photographs (it felt like a thousand, anyway) documenting the last month of your life. Not the last month, I mean, just the latest one. The past month. Argh, words! Anyway, to see my selections from the thousands of digital images I've snapped in various locations over the past month, go to my Flickr page or load up the slideshow.

Meanwhile, if you understand Spanish you can read the first of a new monthly series of music columns I'm writing for Playground, a new Spanish webzine. Con el disco, como con la música Disco means "As with Disco, so with the disk", and it's a piece about how records, as physical objects, are going underground now, just as Disco did at the end of the 70s.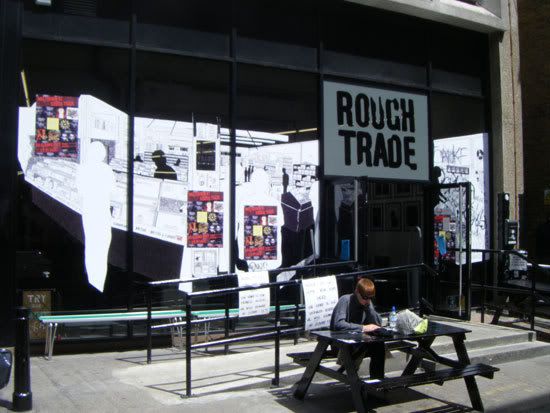 Since the piece appears on the site only in Spanish, I'll provide an English translation here. But before I do, a reminder that I play the Faraday Stolichnaya Festival at Vilanova i la Geltrú (approximately midway between Barcelona and Valencia) tomorrow night.

AS WITH DISCO, SO WITH THE DISK

The official story of Disco sees the genre spinning through a cycle:

1. Disco starts life as something almost secret -- the party music of urban American black and gay subcultures.

2. Disco goes overground thanks to the success of Donna Summer and the Saturday Night Fever soundtrack.

3. Disco experiences over-exposure, burn-out and backlash.

4. Disco returns to the same underground subculture it emerged from.

5. Disco reappears, a few years later, in the form of Detroit and Chicago house music.

Most commentators see the underground and overground parts of this story as a sort of dialectic, each as necessary as the other. Disco's marginality, before and after its mainstream success, gave the genre a kind of laboratory in which to concoct the startling originality we hear both in Donna Summer's first hits and, ten years later, in Kevin Saunderson's. Commercial failure, then, doesn't have to be -- in the words of those infuriating falsetto Bee Gees -- "tragedy". Like crop rotation, it's part of a fruitful cycle.

The story of Disco has become the story of the disk -- that is, of the plastic-oriented music industry itself. The internet has made selling mainstream music in physical formats, and enforcing copyright, unprofitable. As a result, major parts of the record industry are doing what Disco did at the end of the 70s: going back underground, back to the lab. Far from dying, pop music is going underground, entering a period of exciting experimentation.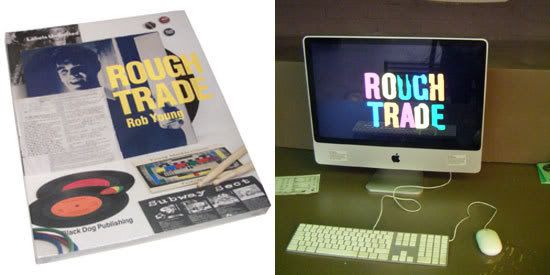 What is undoubtedly dying is the landscape of 20th century pop music. Almost all the seemingly-megalithic, seemingly-immortal institutions of commercial pop music -- as I knew them as a British person growing up in the last century -- have vanished. There's no more Top of the Pops, the TV chart show that dominated my childhood. All but one of the British weekly music papers have disappeared. John Peel died and wasn't replaced. Huge retail chains like Tower and Virgin shut up shop. Richard Branson sold his British and American Virgin stores, and this month it was announced that the two New York Virgin Megastores would close.

As for the record labels, those 80s icons Prince and Madonna know which way the wind is blowing. Prince released his last album, Planet Earth, as a free CD on the cover of a newspaper. But giving the plastic disk away wasn't a sign that Prince's career was over; far from it. He immediately sold out 21 nights at London's 02 Arena. Madonna's last record deal wasn't just a record deal -- it included slices of her concert and merchandising revenue too. As a recording and performing musician myself, I know it very well: live shows used to be ways to promote records, but now it's the other way around.

One reason concerts are alive and records are dead is that there's a new value in things which can't be uploaded as digital content to the internet. I call this phenomenon "the post-bit atom". It also explains why the art market is booming. Art and music have become social occasions. An art opening or a concert (or, even better, an art opening with a concert included) is a chance for people who spend all day in front of computer screens to see their fellow human beings and share an intense, loud, colourful, real experience with them.

Art and music are also "distinction machines": efficient ways for people to sum up complex clusters of values -- social, political, aesthetic and ethical -- and connect with like-minded souls. None of this is going to become less important any time soon.





Like Disco at the end of the 70s, the disk is going underground. Where it does survive, music on plastic is elliptical, obscure, artisanal. We all thought they would go out of business first, but it's the little shops which are surviving. On New York's East 4th Street, Tower Records used to tower over specialist independent shop Other Music. It's the indie store which has survived; the gigantic Tower fell two years ago. In London, the Virgin Megastore may have disappeared, but funky little indie Rough Trade is flourishing: last year it opened Rough Trade East on fashionable Truman's Yard, and this year the new store won the British High Street Retailer of the Year Award. Which is extremely ironic, considering that Rough Trade has always been the very opposite of "high street".

Disks now survive as a kind of underground art form in their own right: limited edition box sets of high-quality 7-inch vinyl with hand-painted sleeves, fetishistic souvenirs of a vanished age of mechanical reproduction. If they ever do return to the mainstream, the way Disco did in the late 80s, it'll be due to some radical reinvention, some apocalypse. Perhaps electricity will become incredibly expensive, and the wind-up gramophone will return. Perhaps it'll emerge that iPods and too-loud live shows have made a whole generation deaf, and perhaps atavistic copyright lawyers and legislators will succeed in banning online music distribution completely. Yes, and perhaps pigs will fly.

We should probably just accept that the disk -- though certainly not music -- is underground forever now, dead and buried. Let's dance on its rotating plastic grave! Wearing lab coats!