Hisae and I are in Glasgow, staying with Joe Howe / Germlin. Here's a glimpse of the excellent Jim Lambie installation at GoMA; concrete wedges of vinyl albums and crosshatched floor tape filling the elegant Victorian hall.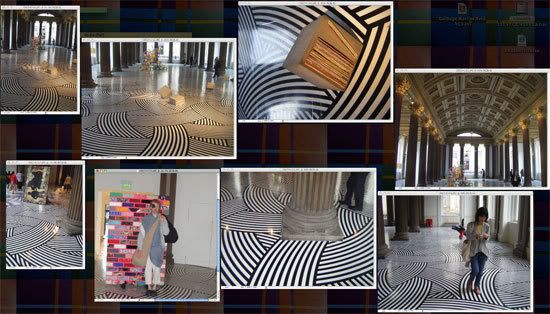 We'll try and see the Harry Smith Anthology Remixed show at CCA tomorrow, and maybe Recoat Gallery, before heading off to Newcastle to play the Star Cinema... and maybe see Yoshitomo Nara and Mariko Mori at Baltic Mill. Details of the Momus shows in Newcastle (Wednesday) and Glasgow (Sunday) are on the LastFM Momus events page.



Here, from the NYLVI blog, is a video of King Solomon's Song and Mine and Violets from my Berlin show two nights ago.