The closest I ever got to meeting my idol, David Bowie, was when I was living in New York circa 2000. Word was that he was readying a new release, Toy, which would mix new versions of some of his lost 1960s rarities with new songs. Close to Index magazine at the time -- and particularly fond of Bowie's early work -- I pitched the idea of an interview.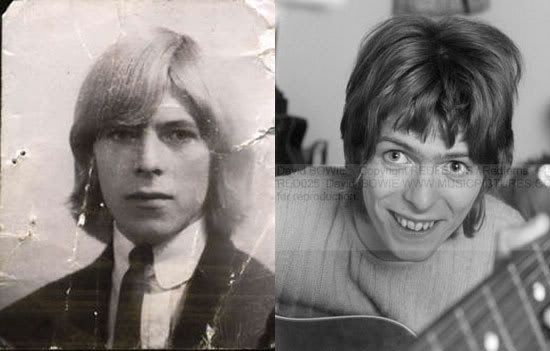 Index liked the idea, and Bowie often gives exclusives to arty niche magazines, but the encounter never happened. Virgin, Bowie's label at the time, didn't release Toy, for reasons which have never been fully explained. The new songs appeared on Heathen, some of the old ones slipped out as b-sides and freebies, others made it into some of Bowie's live sets. Although the official line from Bowie HQ is that the Toy album will one day get an official release, it looks increasingly unlikely. Meanwhile, so many scraps of the "lost album of lost songs" have appeared on YouTube that it's possible to assemble a ghostly, pseudo-video version of Toy in pretty much its entirety.

So that's what I thought I'd give you today, all embedded on one page. Ladies and gentlemen, a ghostly, pseudo-video version of David Bowie's lost album of lost songs! A broken, discarded toy rebuilt!

Conversation Piece


Shadow Man


Wood Jackson


Uncle Floyd (Slip Away)


Let Me Sleep Beside You


Afraid


Your Turn to Drive


Baby Loves That Way


I Dig Everything (Live)


The London Boys (Live)


Silly Boy Blue


Excerpts from some of the tracks not available on YouTube can be heard in this Toy Medley:



And the Illustrated David Bowie Discography site has clips of Liza Jane, Hole in the Ground and In the Heat of the Morning.

Meanwhile, for a free taste of some of my own back pages, check out the MySpace page Anne Laplantine has dedicated to our collaborative album Summerisle (2004). Pretty much the whole album's there for the taking. (The accompanying Summerisle horspiel is also available free online.) Anne and I are talking seriously about starting work on a sequel soon.