After Mr Proctor and Widow Twanky, here's another video single from the forthcoming Momus album Joemus.



The song, co-written by Joe Howe and Nick Currie, is set to images from the film that inspired it: Rockers (1978) by Ted Bafaloukos. Made in 1978, Rockers features some of the outstanding reggae musicians of the time in cameo roles as themselves: Leroy "Horsemouth" Wallace, Richard "Dirty Harry" Hall, Gregory "Jah Tooth" Isaacs, Jacob "Jakes" Miller, Robbie Shakespeare, Kiddus I, Burning Spear, Big Youth and Dillinger.

My song is a tribute not just to the Bafaloukos film (which I watched over and over in a snowed-in house in Hokkaido in 2005) but specifically to the walking styles of its actor-musicians, which I find inspiringly free and expressive.

The music is my chopped-up, rearranged version of the Germlin backing track for our Ashes to Ashes cover, which appeared on the 7" vinyl box set Recovery. Other videos of songs which appear on the Joemus album: Thatness and Thereness and The Next Time. And you can see Joe and me performing a rocking live version of Jahwise Hammer at Stereo in Glasgow last July about four minutes into this video (includes me attempting to emulate some of the silly walks).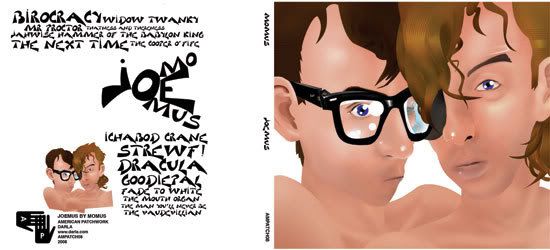 The Joemus album is available from Cherry Red in the UK, Darla in the US, and on Amazon (US and UK). It's officially due on November 18th (US) and 24th (UK), but some reports suggest copies are shipping already.