There may or may not be an inherent beauty in data, but there are certainly more or less beautiful ways to represent it, and the art of visual number-crunching has become a vital and a fashionable one. I'm calling it dataporn here, but others call it Infosthetics and titillate daily with "3D Visualization of Semantic Space" and "Community Authored Flowcharts" (you hum it, I'll strum it).




There's also a new book from Die Gestalten Verlag -- a lush coffee-table survey of dataporn -- called Data Flow: Visualising Information in Graphic Design, a trendy tome which promises "chart-like diagrams such as bar, plot, line diagrams and spider charts, graph-based diagrams including line, matrix, process flow, and molecular diagrams to extremely complex three-dimensional diagrams". Wow, my data centres are overloading!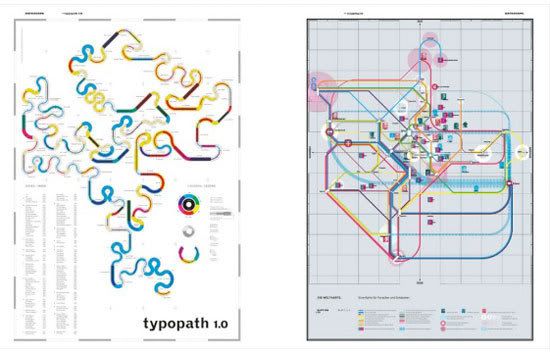 What interests me is that functionality is, in itself, an aesthetic. The video podcast DGV have put together for Data Flow (featuring co-editors Nicolas Bourquin and Thibaud Tissot) is set to urgent space jazz, the kind of thing that might have soundtracked a 1960s world's fair. The form data assumes isn't everything, but it isn't nothing either; although I applaud the principle of The Designer's Field Guide to Sustainability, I can't help being put off by the chart's wishy-washy colours. On the other hand, the chart of Occupations by IQ Range is so fascinating that I don't care whether it's well-presented or not (it isn't). The content trumps the form.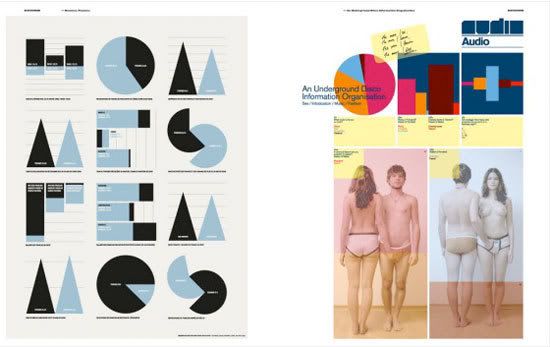 The designers of the Data Flow book have taken their mission to make data sexy so seriously they've even slipped in a few naked shots of couples touching each other's genitals amongst the pies, bars and flows. It's unnecessary; good data well-presented should be enough to have today's datapornoholic in the convulsions of a massive climactic seizure.