There've already been four demos podcasts here on Click Opera, Edinburgh Messthetics, The Golden Age of Television, Amazing Blonde Women and Samizdat. The fifth is the deepest piece of ferric-oxide archeology yet; a trip back to the late 1970s.




Innermost Thoughts (stereo mp3 file, 19.3MB, 47 mins)

Catalogues
Hermit & Dancer
Torments
The Spectators
K's Diary
Rum Tum Tugger
The Salesman
Solemn and Cruel
Puritans
Spartacus
Assembly
Bread
Be An Angel
My Double
Voices in the Air
Whoops, Your Voice
An Old Dog
Antigone

(Some of these are also on the Edinburgh Messthetics tape, in slightly different versions.)

In a way, this album-length collection answers the question "What happens in the parallel world where Momus, a recording artist active from the 1980s to the 2000s, is also active in the 1970s?" It's not really a parallel world, actually; I really was there in the 70s, not recording professionally for labels, but making songs at home.

There are all sorts of non-musical reasons this tape is interesting. First of all, there's the technology and the instrumentation. But before we get to that, a biographical gloss. In 1975 the Currie family came back to Scotland after a two-year stint in Montreal. The following year my dad set up The Edinburgh Language Foundation, a college dedicated to teaching groups of foreign students English. By 1979 the college was doing pretty well, with branches in Edinburgh and Haddington, a small town sixteen miles to the east. There were a couple of perks or spin-offs ELF's success gave me. For a start, I was allowed to put as many books as I wanted on the company's account at Thin's, Edinburgh's academic bookshop. I came home laden, mostly, with German literature in translation -- tomes by Brecht, Adorno, Rilke. Also, I always had weird cassette tape recorders to play with, special models with overdubbing facilities, designed for language labs (students would overdub their responses to pre-recorded lessons). And endless free cassette tapes.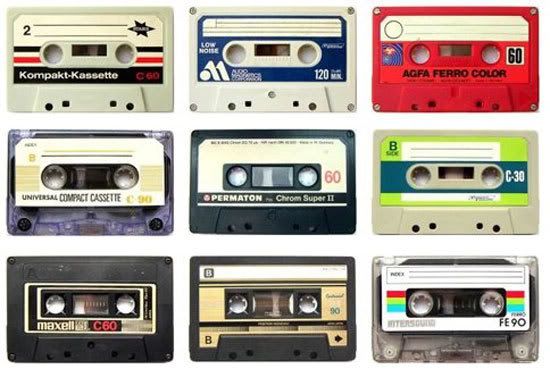 When you listen to the Innermost Thoughts tape, you hear these two elements put together -- the books I was buying at Thin's (some of the songs are just me singing Rilke or Brecht poems) and the two-track or multiple-dubbing technology. Many of these songs were recorded on a Philips N2229AV, and multiply dubbed (bounced off an Akai GXC 39) on language lab cassettes. For the podcast, I've painstakingly reassembled, re-EQed and remixed the tracks, which all come from a demos compilation I made in 1980 and titled Innermost Thoughts.

Other elements you can hear in these songs: the influence of Eno (Catalogues) and Bowie (Torments), reggae and ethnic music, combined (of course) with the kind of post-punk Peel would have been playing as the 1980s arrived; The Fall, Josef K, the Human League.


Unlike the Human League, though, I didn't have any synths. The instruments you hear in these songs are extremely ramshackle: an acoustic guitar with a couple of strings missing (I could never bother replacing them), various cardboard boxes and an anglepoise lamp for percussion, an old upright piano which I used to open up and tamper with, my sister's clarinet (extremely badly played), a plastic metronome. Cassettes themselves (backwards and vari-sped) and short wave radio (the Radio Moscow call sign, static), were also used as instruments -- I took the Kraftwerk song about the raw sounds of radio being "electronic music" very seriously.

The humbleness of this equipment, though, is one of the songs' strengths, and one reason they sound so much more interesting and experimental than the versions I played with my band, The Happy Family, a couple of years later. The gaps in the strings on the acoustic guitar, for instance, forced me to make much more interesting arrangements. Whereas in The Happy Family I'd strum the guitar in a fairly conventional way, in these early demos I'm slackening the strings, sticking tissues under them, using a microphone as a bottle slide, tuning two strings a microtone apart, playing above the bridge, and banging the guitar for percussion. In fact, with no drum kit, I tended to treat everything as percussion, so this music is full of wonderful tuned percussion -- all manner of plinks and plonks which are somewhere between notes and beats (both, and neither). It's like ethnic music (Asian or African) made by a tribe of one.

The result is a handmade music (or, in some cases, soundscape overlaid with words, a kind of horspiel) much more experimental than anything I'd do until the 21st century. In fact, I'd say a lot of my recent records have been attempts to get back to the kind of formal eccentricity I started with, and consistently failed to find working with bands or producers. Despite the muffled and chaotic tone, this is what music sounds like in my innermost thoughts. (Recorded on something a bit better than language lab cassettes, though.)

(PS: Talking of professional-sounding records, all six of my Creation albums are now available as free mp3 downloads at Ubu.com.)