A few years ago I wrote a song about the absurdities of celebrity. It was called Tamagotchi Press Officer and the lyrics went:

His painting exhibition is at Andrea Rosen
His rock band rocks the Budokan
And his book I, Tamagotchi is in its third impression this week
But Mr Tamagotchi is asleep



It occurred to me the other day that I have actually become Mr Tamagotchi. I've actually achieved the absurd full-spectrum dominance that this accomplished tamagotchi has of all media. My art exhibition continues at Zach Feuer, literally two doors down from Andrea Rosen. My "rock band" (actually mostly Garageband backings on an iPod) will rock the Highline Ballroom on May 26th (also Philly, Boston, Northhampton that same week).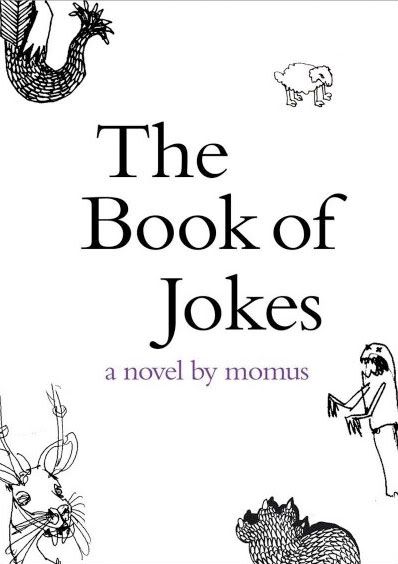 As for Mr Tamagotchi's book, well, Amazon has just listed The Book of Jokes, "the uproarious first novel from cult songwriter Momus", on its site, complete with cover image (the first time, in fact, I've seen it). It doesn't come out until September, but I'll be reading bits of it at Starr Space on Sunday 24th May, in the company of Lord Whimsy.

The song may say "no interviews with Mr Tamagotchi today", but in fact there is an interview tonight: Aki Sasamoto and I will appear live on Gerry Visco's radio show between 9 and 10pm EST on WKCR, the Columbia University student radio network. It streams live online, or on your radio dial at 89.9FM.



As for the tamagotchi's private life this Sunday, well, the song says it all: "He is asleep, and when he wakes he will need to be fed, then he will sing, then he will go back to bed".