Having spent the first half of my American May being an art person, I now shift gears and become a rock person. Well, a cabaret person, at least, performing four three-hour-plus Momuthon concerts structured as comprehensive career retrospectives, with a bunch of rarely-or-never-performed songs (and hits!) from each of the three decades I've been working in music.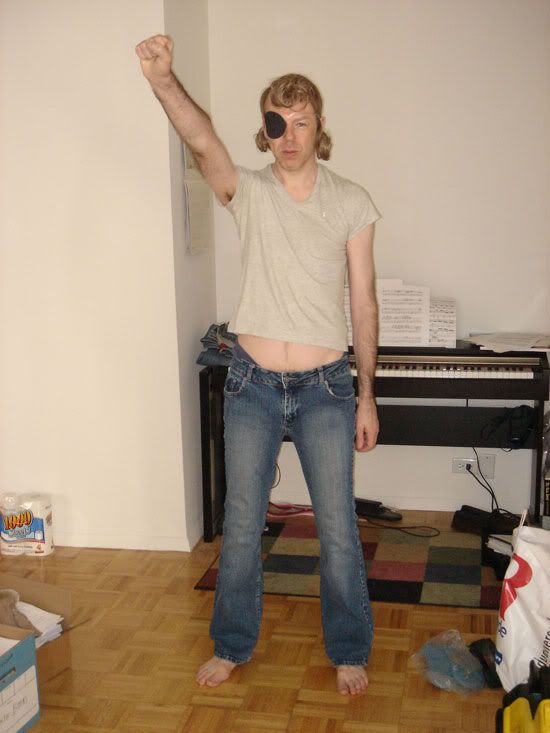 The first Momuthon happens tonight at The Middle East Upstairs, 472 Mass Ave, Cambridge, Boston 02139, and starts at 9pm sharp. There's no support, but I'll be accompanied onstage by Aki Sasamoto, who'll be dressed in the kabuki stagehand costume I wore during our recent art show. More details here. The New York show happens a week from today.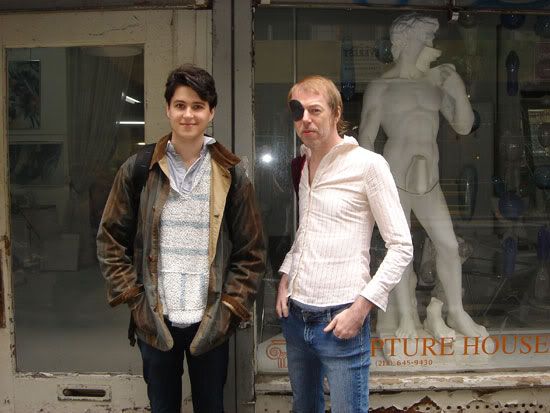 Here's a picture of me with a celebrity, yesterday -- Ezra Koenig, a young man whose debut album, released last year, sold 900,000 copies around the world (he's the singer in Vampire Weekend).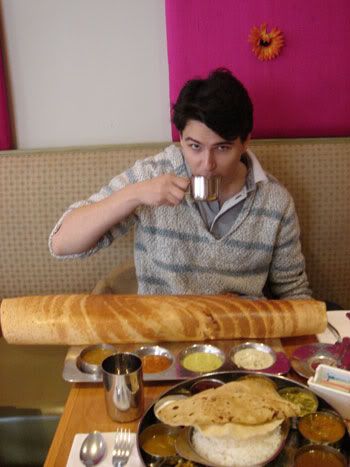 Ezra took me to a great vegetarian Indian restaurant on Lexington Avenue called Saravana Bhavan and we had a jolly interesting chat. Which brings me to Celebrity + Chef: "benefit dinners with delicious food and interesting companions". At 7pm this Friday, May 22nd, I (no, not fresh-faced and charming Ezra) am the "celebrity guest" at a regular benefit dinner for an organisation called Culture Push.

For a donation of $88 (more if you wish) you get to take your place around a table of nine people at a spacious loft on Broome Street, SoHo, and eat food cooked by Aki Sasamoto while I amuse you with my Wildean wit. The money doesn't go to me, it's to raise funds for Culture Push, a cultural organisation run by Aki Sasamoto and a few others. It's "a mini fund-raising campaign, while pursuing the Culture Push mission of connecting creative minds out in the world" and will appeal to those who enjoy "intellectual exchange, amplified by convivial company and solid cuisine."

Amazingly enough, five out of the nine places round the table are already filled, but if you're in New York on Friday, have $88 to spare, and fancy coming to dinner with (ahem!) a "celebrity", drop Culture Push a line.