Woodard and I -- impecunious writers of pending, possibly promising books -- dropped by Pro QM yesterday afternoon. Rather than buy anything in this admirable bookshop (lunch had already eaten our available resources), we noted the purchases we would have made in the parallel world where we have money. Here are my "buy notes".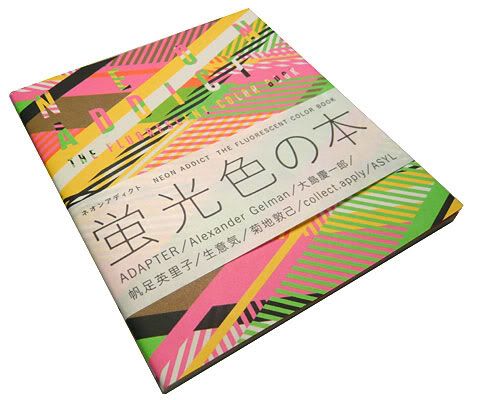 Hisae tells me this has been out for some time, but its brilliant colour hasn't faded on the shelf. Neon Addict: The Fluorescent Color Book (BNN) is full of eye-searing patterns and acid-neon colours.




As soon as I saw the primary block colours, matching ink-tinted page-edges, loose obi paper jackets and Johnston type of the paperbacks below, I knew Zak Kyes must be behind this series from the Architectural Association, AA Words. There's a close family resemblance here to Zak's design for my own forthcoming book, finished copies of which are apparently expected back from the printer later this week. (Excited!)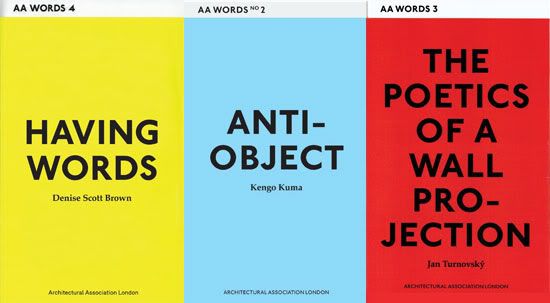 Anti-Object: The Dissolution and Disintegration of Architecture by Kengo Kuma was number 2 in the AA Words series. Kuma doesn't like buildings which are built like objects. Here's the architect with the name of a bear talking about his design for a Noh Stage in the Forest:



"Emptiness," says Kuma, "is the most important idea in Japanese culture... Ma (empty space) is the real mother of every creation and every activity." (By the way, if you like short films about architecture you'll love 0300 TV.)

Back at Pro QM, I was tempted to splash out €12.50 for Monu magazine, which is about urbanism. Here's a flip-though of their issue 10: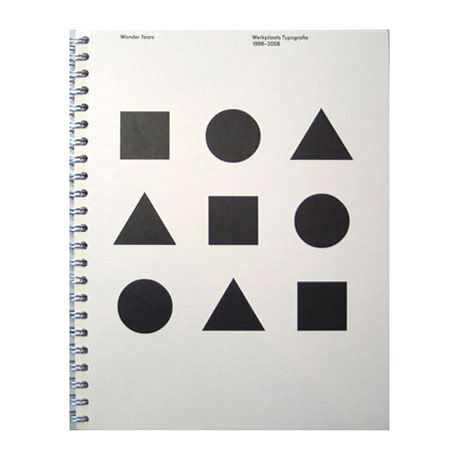 Don't you just love the paperiness of that? The sound of the paper swooshing by? In a digital era, paper becomes a luxury. Sometimes a luxury we can't afford (here I am, after all, finding digital traces for the paper things I'd ideally like to have been able to buy).

I enjoyed flipping through this book on the right, too. It's a survey of student work, made over a decade, by Werkplaats Typografie, a graphic design school in Holland. They call it The Wonder Years.


Audio.Visual -- On Visual Music and Related Media is a flashy tome about "visual music" -- the place where sound and image meet. It comes packaged with a DVD. Like a lot of the books I found visually appealing yesterday at Pro QM, this one comes wrapped in an obi; a partial paper cover that adds to its visual appeal, and the almost fetishistic paperiness of it.

Woodard and I left empty-handed, emerging from the hot shop into the fierce Berlin afternoon and shading our eyes against a sun powerful enough to wilt the brightest computer screen, but incapable of dimming ink on paper.