Here are three videos of Carousel rehearsals last month at Music Bank in the Tower Bridge Business Complex in which I sang through -- for the first time with real musicians -- three Jacques Brel songs arranged by David Coulter and Mike Smith, and translated by me (you can read my translations, two of which were made specially for this performance, beside the videos as they appear on YouTube). The band of twenty musicians (including Roger Eno on piano, Seb Rochford on drums, Leo Abrahams on guitar, Kate St Clair on oboe and Thomas Bloch on onde martinot) performed these songs with me at The Barbican on October 22nd and the Warwick Arts Centre the next day.


Don't Leave Me (Brel's Ne Me Quitte Pas)
(for comparison, watch the 1993 version of my version of this song, filmed in on my Christmas tour of Japan that year)


The Town Tumbled (Brel's La Ville S'Endormait)


Bourgeois Pigs (Brel's Les Bourgeois)


Finally, Jacky, filmed onstage at The Barbican at the end of the first concert.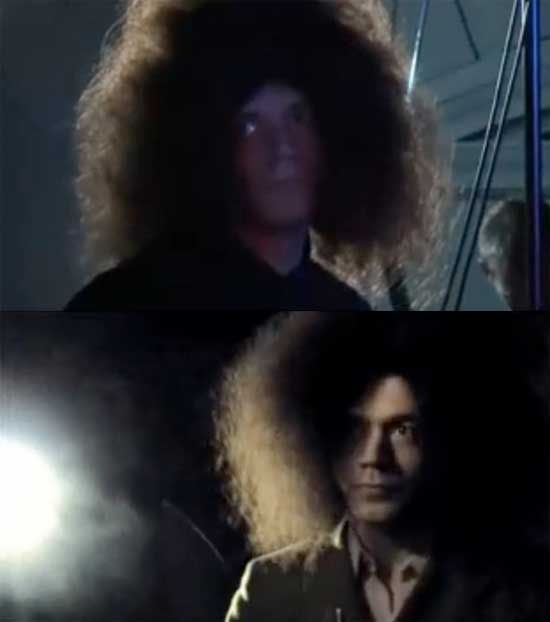 I was particularly taken with Aberdonian drummer Seb Rochford (of Polar Bear and Acoustic Ladyland) and his extraordinary afro. Seb exudes a 70s countercultural cool as well as incredible percussive flair, and it was easy to believe Leo's tales of Brian Eno attending recording sessions with Seb, watching all his takes. Here he is doing his stuff:



As for Roger Eno (he crosses the picture at the beginning of the video for The Town Tumbled), the man does this footstomping thing while playing the piano, and grins like Elton John, and loves to laugh, joke and do crosswords. On the tour bus to Warwick I noticed that a lot of the stories he was telling sounded familiar: there was one about the Pepsi campaign that promised "Pepsi brings your ancestors back from the grave", one about Picasso undermining representational image-making by asking a man who showed a photo of his wife "But is she really so small and flat?", one about art being a plane you can crash and walk away from, and one (at my request) about his dad the postman. Eventually the coin dropped. I'd heard some or all these tales from the same source he had: his big brother Brian. But Roger had heard them firsthand.