The new edition of Berlin "electroniclivingaspects" culture mag De:Bug is out, and it's a Japan Special.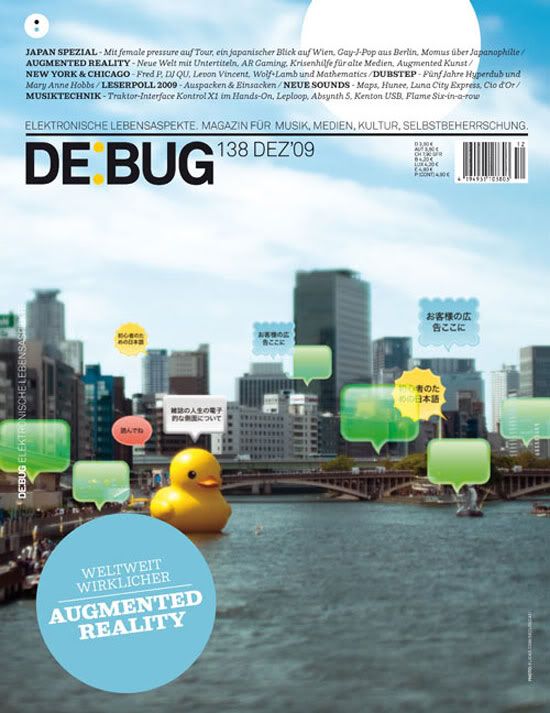 A writer called Timo Feldhaus came round and interviewed me about Japanophilia for the issue, and later Mary Scherpe took some portraits in Jan's apartment round the corner, sitting on his tatami mats: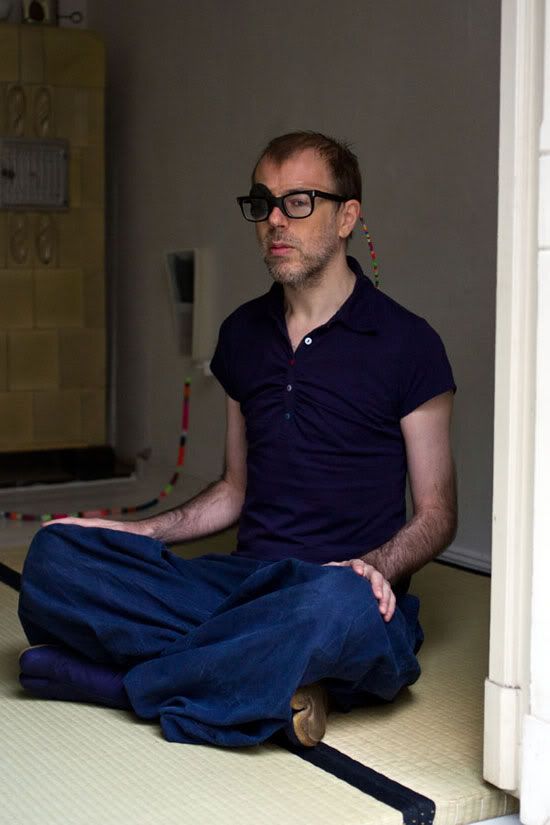 I think De:Bug used a different photo from the same session for the article (I haven't actually seen the paper copy yet). Mary is one of the founders of streetsnap style blog Stil in Berlin, which has just launched as a free paper magazine too.

Being a Japanophile, I'd have to say Drop Japan is probably my favourite street style blog at the moment.

On Friday night at Madame Claude there was a fantastic chance to see Ben Butler and Mousepad supporting Oorutaichi, the future of music. He turns out to live remarkably close to Hisae's family home in Tennoji, Osaka, so we're hoping to drop in on him in Japan when we visit (we fly on Friday).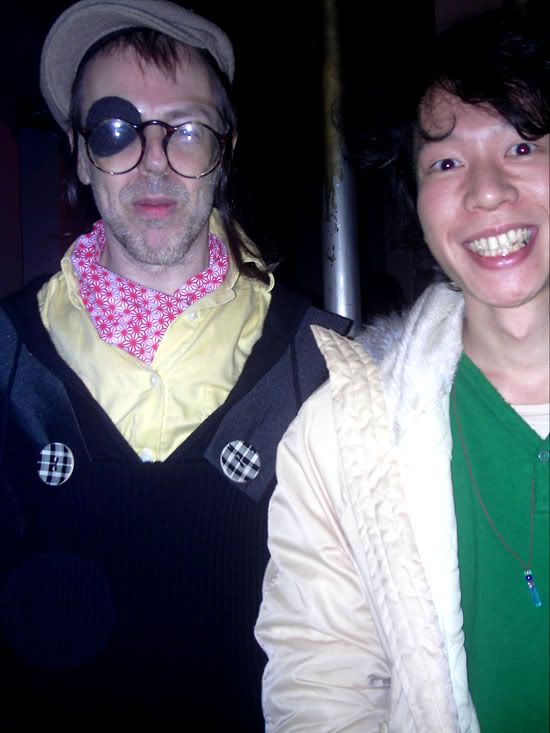 Oorutaichi's set in the Madame Claude cellar was wonderful -- shrieky and tribal -- but I just want to note here how great Ben Butler and Mousepad now are live. The group consists of Joe Howe and his friend Bastien. Here's Joe with his girlfriend Emma, both wearing some "Jewish" glasses Hisae made for me, with locks of her own hair hanging off the arms (I'm wearing them in the Oorutaichi snap too):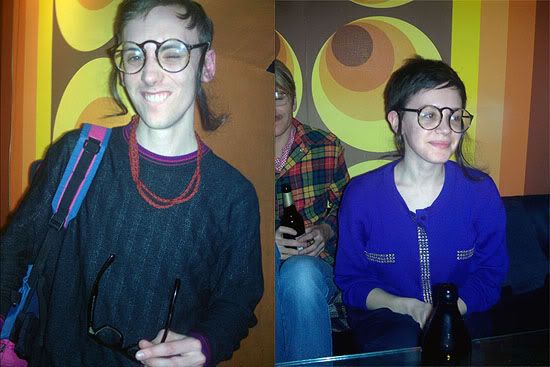 Ben Butler and Mousepad sound like a blend of YMO, Herbie Hancock and Synergy. Who's Synergy, I hear you ask? I didn't know either until I watched this clip on Joe's blog:



Synergy is someone called Larry Fast, who made music for Commodore computer games in the 80s, I guess.

And here's a snatch of Ben Butler and Mousepad on Friday night playing their most YMO-ish number:

Ben Butler and Mousepad Live at Mme Claude's (mp3 file)

More on their MySpace page. If you want to book Ben Butler and Mousepad (festivals! weddings! bar mitzvahs!), email marie@julietippex.com.