Yesterday I had a nice meeting with the charming Hiroshi Eguchi, who runs Utrecht. The art bookstore began as a by-appointment-only operation in his Nakameguro apartment, then opened at Utrecht Reading Room, an understated upstairs hideaway featuring a bookstore, cafe and gallery next door to Yohji Yamamoto, up at the Nezu Museum end of overstated Omote Sando.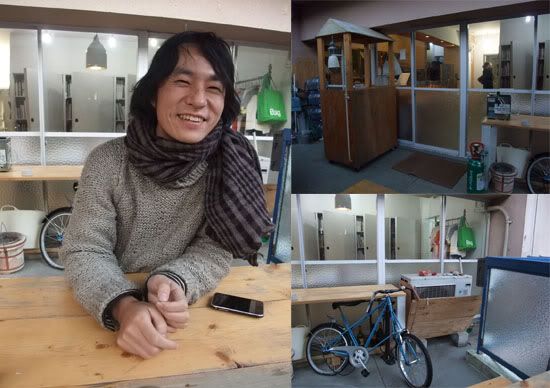 Sitting out on his back balcony at the Omote Sando space, Hiroshi told me the lease on the building runs for the next three years at least, and in the meantime he's working on re-opening some kind of bookstore up on the roof of his Nakameguro apartment building. He thanked me for mentioning Utrecht in the New York Times, told me how much he likes Motto in Berlin, then proceeded to set up a Momus event at Utrecht on December 27th.

So, from 6-8pm on Sunday December 27th I'm happy to say I'll be giving an Unreliable Tour of the Yusuke Machiba drawing exhibition in the Utrecht Reading Room gallery, Now Idea. Entry will be 1000 yen, which includes a free drink. Utrecht Reading Room is a two-minute walk from Exit A5 of Omotesando Station on the Ginza, Chiyoda and Hanzomon Lines. Address: 5-3-8-201, Minami-Aoyama, Minato-ku, Tokyo 107-0062.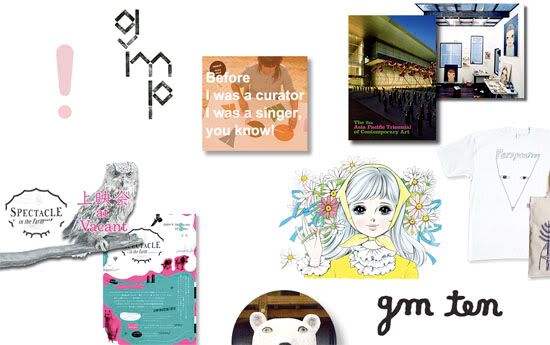 More details have emerged about the other Momus event, which is at gm ten Gallery in Azabu Juban on Tuesday December 22nd. Before I was a curator I was a singer, you know! now has its own page on the gm-web and a blurb:

Before I was a curator I was a singer, you know!
Momus: The Singing Curator -- Live!
On December 22nd "gm ten" proudly presents a 45-minute live set from Momus, the Scottish singer, songwriter and producer best known in Japan for his work with Kahimi Karie. The Berlin-based Momus, visiting Japan this month in the role of an art curator, has agreed to perform a short set of his songs at "gm ten" Gallery. He'll take a break from preparing Aftergold, a major exhibition of Japanese art to be held in the UK in 2012, to sing songs written over the past twenty years. There will also be a guest appearance from Yukiko Sawabe.


[Date] 2009.12.22(Tue) Open 20:30 / Start 21:00
[Place] gm ten
Sanwa 2nd Bldg 3rd Floor, 4-1-7 Azabu-Jyuban, Minato-ku, 106-0045 Tokyo Japan
-3mins Walk from Azabu-juban station  on the Tokyo Metoro Nanboku line (exit 3 or 4) -6mins Walk from Azabu-juban station on the Toei Oedo line (exit 3 or 4)
[Charge] 1,000yen (Music fee + 1Drink)
[Live] Momus with Special Guest, Yukiko Sawabe
[DJ] Mao Yamazaki (gm projects / AKICHI RECORDS)
Ryo Aoyanagi (gm projects / AKICHI RECORDS)
[Reservation (not essential, but recommended)]
send email to info@gmprojects.jp
subject line: MOMUS LIVE
(1) your name (2) the number of persons (3) phone number