Shinro Ohtake has already popped up in this blog; Hisae and I are hoping to visit his Naoshima Bathhouse -- a fanciful sento featuring a stuffed elephant -- in January. But Shinro has another major achievement, far from the Seto Inland Sea. In a series of massive picture books filled with photographs, drawings and scrap memorabilia (but particularly UK 77) Ohtake has documented seventies London better, to my mind, than any British artist or photographer.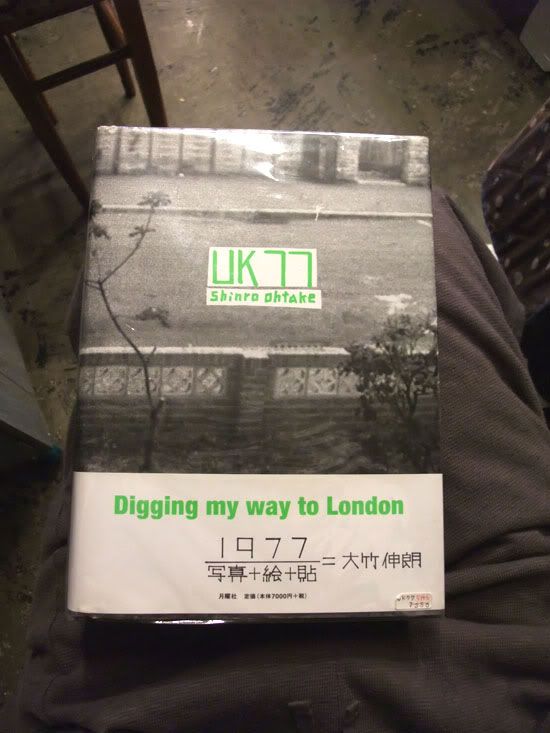 It's not that Ohtake -- aged 22 in 1977, he'd just graduated from Musashino Art University -- avoids the punk rock cliches that now pass for cultural history of the late 70s in the UK. His photos show us that Bozz Scaggs. Elkie Brooks, Elton John and The Enid featured on UK posters in 1977 rather more than The Damned and The Sex Pistols did, but he has plenty of shots of punk rockers, and clippings from the snarky music press and listings magazines. It's rather that Ohtake shows the entire context; views out of the window, tickets from gigs, confectionery wrappers, books of matches with adverts on them.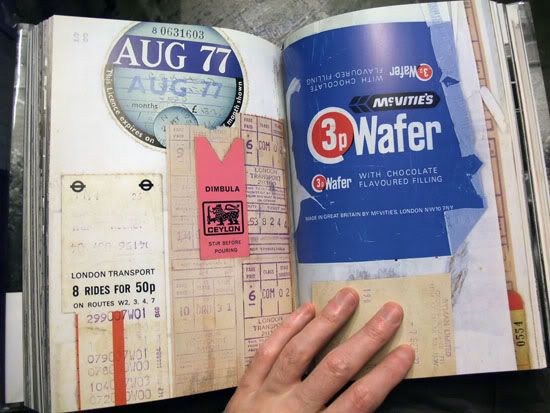 What comes as a shock is how much of the UK in 1977 was stuck in the 1960s; there are silly little Hillman Imp cars, and ridiculous child-molester hairstyles in the barber windows, trickledown domestications from the wilder shores of 1960s subculture. It's all pretty grim and muddy, but it does show you where punk's disgust came from. And it's telling that it takes a Japanese photographer -- a sort of impartial Martian in this weird and depressing landscape -- to document the UK properly. Sitting in gm ten gallery flipping through Ohtake's back pages, I was completely transported back to the era, with exactly the right combination of repulsion and nostalgia, shudder and swoon.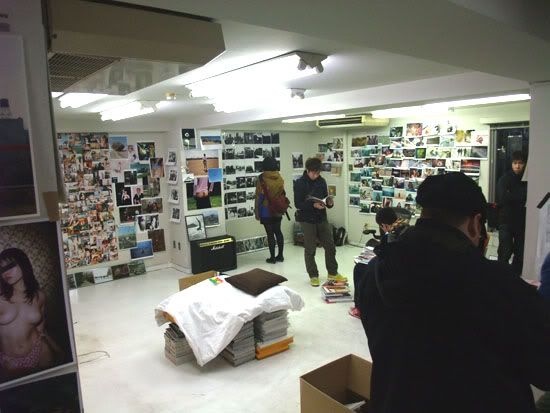 There was a very different experience waiting for us at the studio of a very different photographer, Meisa Fujishiro, yesterday. Fujishiro is a girly photographer known for his fast, loose, appetising gravure shots of girls, and books like Milky Hips (collections of women showing their bottoms in various locations). Just before vacating his Aoyama studio, Fujishiro has plastered the walls with snapshots and furnished the room with comfy chairs, tables laden with gravure books of pretty girls, and Michael Jackson's greatest hits pumping out of the stereo.




The overall feeling I got from Meisa's photographs was of how much he likes girls, how much girls like being girls, and how I've wasted my life being a singer rather than being Meisa Fujishiro. I mean, seriously, to do this and get paid for it too? How much better could life get?