Mahika Mano is a hammock cafe in Kichijoji, located on a street illuminated by two huge red "Soapland" signs (a soapland offers rather more intimate comforts, I'm told).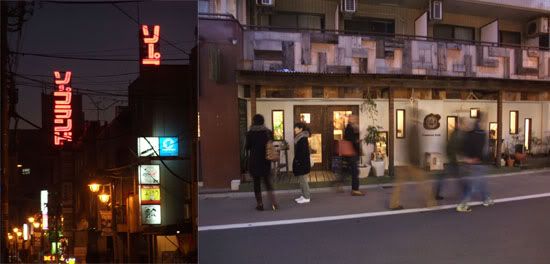 Swinging there with Hisae and Karin Komoto was comfortable!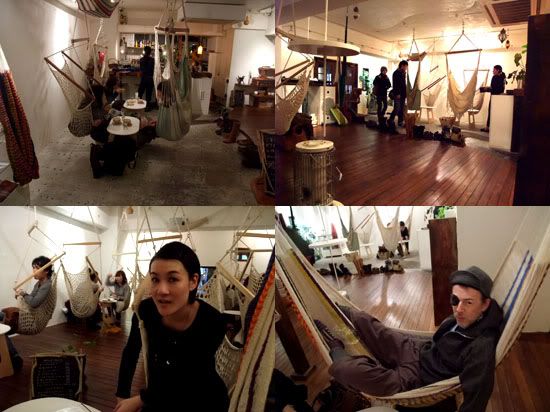 Yesterday in Osaka we discovered another interesting cafe, Yusoshi, in the basement of the Loop Centre at Tennoji. It's the local branch of a Kyoto cafe which has teamed up with our favourite makers of tabi shoes and socks, Sou Sou, and employs the same mixture of retro and futuristic; you sit on beanbags at traditional low tables illuminated from below, Stanley Kubrick-style.





We had a very long lunch there with our new friend, Maggie, maker of the Philly-based Broad&Market style blog.