• The photo of the world's longest bridge, which is also the most expensive to cross. I took this photo from the Tako ferry, in order to avoid paying $150 to cross the bridge. The sun was setting and the bridge was lit dramatically against enormous clouds.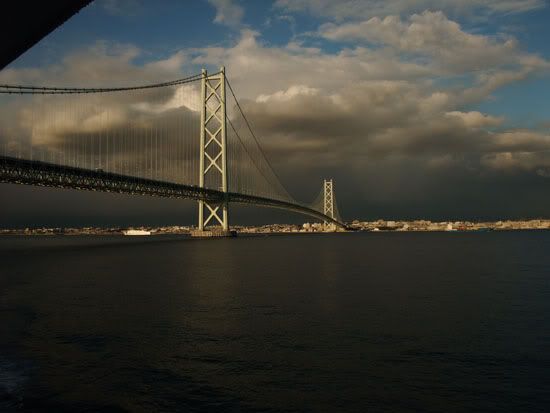 • The photo of our satisfying stark and trad ryokan room in Takamatsu, the port town on the northern coast of Shikoku. Part of my naked torso can be seen framed in a dark doorway, looking very Francis Bacon. But the main subject of the picture is the beautiful red duvet, with a snap-on sheet rounding the futon's corners.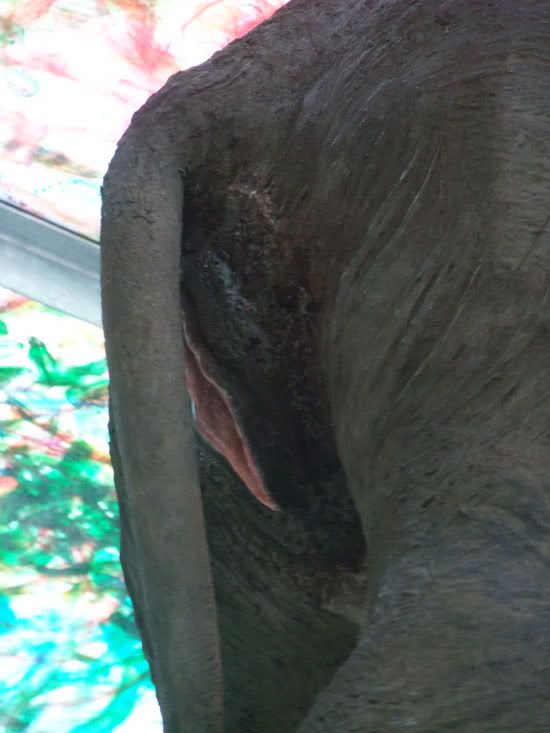 • The forbidden photo of the elephant's secret vagina in Shinro Ohtake's glorious Naoshima bathhouse, I (heart) Yu. Plus, I guess. the snap I furtively grabbed of myself naked there, when I had the room to myself. Very bad.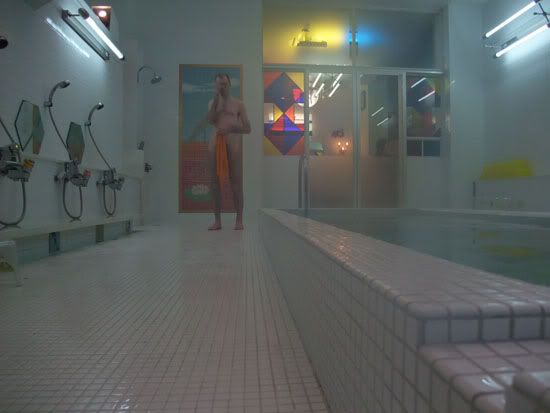 • The photo of Hisae "doing a Harry Worth" on the mirrored pillar at the SANAA Naoshima Ferry Terminal. Harry Worth is a British 1960s comedian whose opening sequence showed him bisected laterally by a mirror, raising one arm and one leg. SANAA are the world's greatest and most understated architects.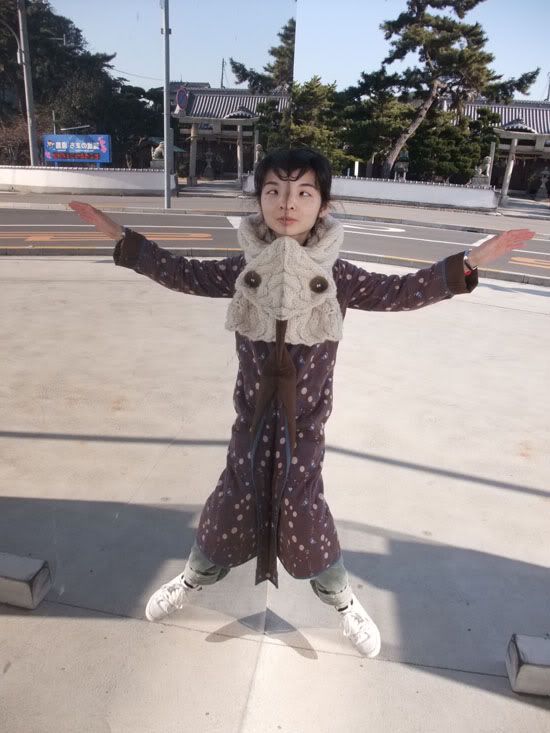 • Literally umpteen hundred photos -- all taken in perfect sunny weather -- of the artists' house installations on Naoshima, a sort of permanent biennial crossed with a cultural / religious theme park. I say "religious" because going into an underground chamber to see Hiroshi Sugimoto's glass staircase and his framing of the sea, or entering a pitch-black James Turrell hut and gradually "seeing the light" is like experiencing some ultra-slick new religion designed by artists.

I can't show you these photos because I don't have a laptop with me. I also can't show you tomorrow's snaps of my adventures with Yoyo and Hisae in the wilds of Shikoku because tomorrow hasn't happened yet, and because we have no idea what we'll get up to.